Naturally, when you choose your bridesmaids and groomsmen, one would assume you have picked the closest friends or relatives in your life (and maybe the odd family member who you had to pick simply to return the favor).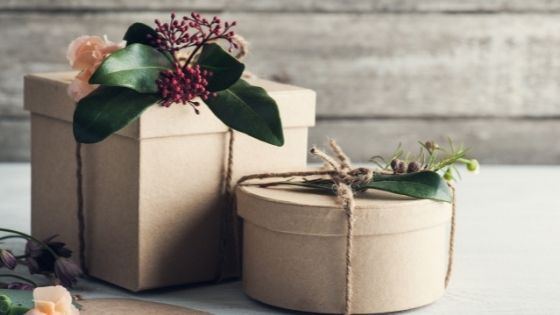 Traditionally, most couples on their special day like to show their love, respect and appreciation for every member of the wedding party and this usually takes the form of a small gift on the morning of the wedding, or else a presentation during the speeches.
If your big day is vastly approaching, continue reading to learn of some truly beautiful and thoughtful wedding gifts for your bridesmaids and groomsmen on your wedding day.
Hip Flasks
Although a more usual gift for bridesmaids and groomsmen, a small metal hip flask engraved with the happy couple's names and the date of the wedding makes for the ultimate in functional and sentimental gift and wedding keepsake. For extra points, hand out the hipflasks on the morning of the wedding and fill with a strong spirit so they'll all be ready to go from the off. You can gift customize printed flasks that looks amazing. For best printing you can check print shop Sydney.
Jewelry
Jewelry is obviously one of the go-to and entirely natural choices for a fabulous gift for every member of the wedding party. These days there a host of professional, reputable, knowledgeable and most importantly, wholly affordable online jewelry stores to browse.
You could even decide to gift both the bridesmaids and groomsmen and have them engraved in a similar font but with contrasting messages on. Be sure to include the date of your nuptials so your loved ones can treasure the piece and reflect on the memories it triggers for years to come.
Socks
Even though, traditionally, socks are a present reserved for the awkward uncle for whom you have no idea what to buy as a gift – printed and personalized socks for every one of your groomsmen with a comedic quote and the date of the wedding are a brilliant and affordable gift.
Engraved Sunglasses
For the more humorous, light-hearted and altogether jack-the-lad gift, try some neon sunglasses that deliberately clash with the entire color theme of the wedding, get yourself down to your local fancy dress shop and get a collection of plastic sunglasses with the date of the wedding affixed to the frame.
For a couple who are all about fun and games, you could even source some plastic pocket water pistols for every member of your wedding party for a fantastically fun and wet, wedding reception dancefloor game.
Personalized Letter
For the ultimate in sentimental, not to mention affordable, wedding party gift, why not write them a beautiful letter and present them with said letter, along with a bunch of flowers or bottle of their favorite spirit, during the wedding speeches. This way, every single gift for the wedding party is entirely individualized and will truly show how grateful you are for their presence in your lives and how invaluable and treasured their friendship is.