With an increasing number of industries recognizing the power and potential of Blockchain, opportunities for people to obtain funding for blockchain-based startups also continue to develop.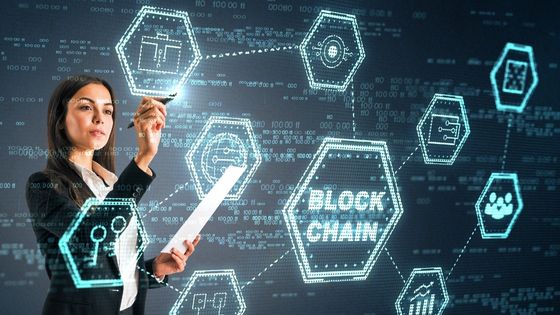 Startups that operate on Blockchain reap several benefits, including increased security and faster transactions. These are some of the reasons why Blockchain is being integrated across healthcare, finance, or gaming industries, considering the perks that they readily offer. BTC and ETH casinos are proof of this, offering optimal player engagement and experience through the use of Blockchain on top of advanced features.
That said, there's plenty of incentive to begin a blockchain startup. However, starting is always the hardest part, and it can be challenging to fund your startup in the early days. The secret to funding your startup is a good PR strategy; the more media that it gets, the more investors are more likely to find out about your business which, in turn, can help amplify it.
But on top of a great marketing strategy, here are some ways you can fund your blockchain startup.
Blockchain Investment Events
Blockchain has such a ground breaking impact across many industries to the extent that there are now summits that are solely dedicated to Blockchain and investment.
These summits and events are when you need to brush up on your networking skills since this is where you'll likely run into several major investors. These events take place in many areas of the globe, like Los Angeles, New York, London, and Dubai. Blockchain events not only provide you with the opportunity to meet potential investors but also gain knowledge of what they're mainly looking for through the networking sessions, workshops, and keynotes that will transpire in the event.
You can easily look up a list of major blockchain investment events on the web or on blockchain sites like Coindesk to know whether there's an upcoming one near you.
Crowdfunding
Blockchain projects or startups can also utilize funding tools available elsewhere but add unique twists to the entire process at the same time. To do this, you'll need the right crowdfunding strategy or model first. While the most prominent ones are reward-based, it would also be better to consider other models like debt-based or equity-based crowdfunding. The next thing would be to establish a community, especially since crowdfunding is all about the crowd and your capability to convince them of your startup's vision. Marketing should be organic, and you must also communicate directly with your community on other platforms like Telegram or Discord. Also, make sure to be specific in the product that you wish to deliver to avoid misunderstanding and build trust.
Blockchain Accelerators or incubators
Regardless of whether your startup is a minimum viable product or just an idea, accelerators and incubators are worth a shot since they're never just about raising capital exclusively. Direct funding from accelerators usually pales when compared to other perks and benefits. But for participants, these programs offer fundamental mentoring, which is crucial when dealing with an unusual and new industry like Blockchain tech. Not only that, but the networking possibilities also open up vast ways to grow your startup even after you leave the incubator, not to mention the introductions to investors that these programs provide.
Angel Investors
Angel investors have also been increasing in the startup world in recent years. These investors usually invest during the seed stage, utilizing private funds, and are more inclined to involve themselves in high-risk and high-reward opportunities that startups can offer. You might want to look through Angel investors through networking and reach out to them. Make sure to identify their needs and articulate yours so that both your expectations align. It also helps to be flexible to adapt to their needs, as it incentivizes them further to invest.