Are you thinking about selling CBG online?
A rising star in the world of hemp, Cannabigerol has been gradually growing in popularity due to its own unique set of potential wellness benefits.
Furthermore, as there are not nearly as many CBG oils as there are CBD products to buy online, now is the perfect time to venture into this relatively untapped market.
Not sure where to start?
From understanding all the rules and regulations around CBG, to choosing the best wholesale supplier of CBG oil, keep reading to find out how you can make money selling CBG oil online.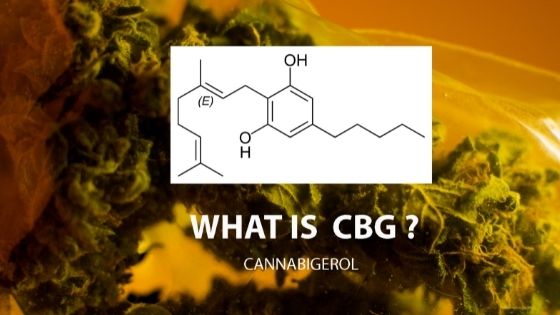 Step 1: Understand the legalities
As CBG oil is still relatively unknown and unregulated as a medicine, you need to make sure that you market your CBG products as dietary supplements. Currently, CBG that is derived from marijuana is illegal in the United States, while CBG that is derived from hemp is legal.
That being said, the rules on whether you can extract, manufacture or sell CBG vary from state to state. Therefore, you need to make sure you that know all the ins and outs of selling CBG products before you start investing in equipment and supplies.
Step 2: Apply for a permit
Before you begin selling CBG, you need to obtain a permit or license from the state you are trading from. These permits can allow you to keep CBG stock, make your own CBG edibles and purchase CBG products from wholesalers.
If you are not sure what types of permits you need, you may want to think about enlisting the services of a license expert.
Step 3: Choose a good supplier
Whether you intend to buy CBG products and simply sell them on, or you plan to buy CBG oil and make your own line of CBG products, you need to make sure you pick a high-quality supplier.
While you may be tempted to cut costs and opt for a cheaper CBG supplier, this will result in an inferior product and your customers will notice the difference.
When choosing a reputable CBG supplier, a good place to start is with their manufacturing processes, as this will help you determine the quality of the product.
Step 4: Think about price and packaging
You have now reached the exciting stage of deciding how you are going to price and package your product. To make sure that you are offering competitive prices, you should start by researching the market.
What are people currently paying for a similar product to your own? Or, if you are wanting to set a higher price, what makes your product different from others?
As CBG oil is significantly more expensive than CBD oil, you need to make sure you are marketing your products in the right way, so that your target audience can see the additional benefits of this hemp-derived product.
In terms of packaging, you need to ensure that you include clear labelling and instructions on all your CBG products, so that people can enjoy CBG safely.
If you are looking for a USP, you may want to consider eco-friendly packaging, as sustainability is becoming increasingly important to today's consumers.
Step 5: Get connections
As the saying goes, "it's not what you know but who you know", and this couldn't be more true than when it comes to selling CBG online.
As mentioned earlier, the world of selling CBG online is relatively new, so any help you can get from more experienced sellers is going to make the early days of launching your CBG business easier.
There are several ways that you can start to make connections within the CBD and CBG industry, including attending CBD tradeshows, joining CBD and CBG forums online and following top CBD bloggers.
Once you have made some "good friends" in the industry, they should be able to help you increase your brand awareness and grow your customer base.
Step 6: Start your own blog
While this may seem like a waste of time, especially when you are launching a new business, you should never underestimate the importance of content when it comes to increasing your presence online.
As well as starting a blog that offers high quality, relevant and original content, you also need to make sure that your website is fully optimized for SEO. Failure to do this will effectively make you invisible online.
Step 7: Fulfill your orders
The final step in starting your very own CBG business is to fulfill your orders. Depending on the size of your business and how many customers you have, you may choose to package and ship your orders from home or you might need to hire some warehouse space.
If your budget is already stretched, you may be better off trading from home until you become more established. However, wherever you choose to package and ship from, you need to make sure you are fulfilling your orders and meeting customer expectations.