Owning a franchise has some significant benefits to those bold enough to take on this kind of investment. But, it's not without its difficulties and risks.
Franchising can be an exciting and lucrative investment. One that allows you to jump onto a proven business model and get to grips with an industry that's booming.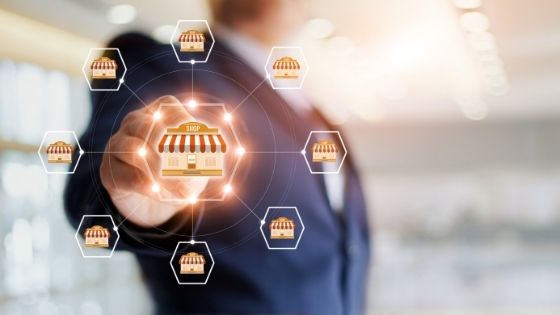 Anyone thinking of starting a franchise business needs to know what's involved in opening and running one and have the best in class technology to manage the network for optimum performance and outcomes.
Select A Product Line That Is Aligned With Your Passion And Expertise
Chances are, you want to own a franchise because you already have a connection with your franchise's product line. For example, if you grew up working in construction and love building things, opening a Lawn Doctor or Home Advisor franchise would be an excellent fit for you. Conversely, if you're an expert baker who dreams of owning a bakery, opening a Cinnabon or Marie Callender's location would be perfect.
Be Realistic About The Operating Expenses
While you don't want to shoot yourself in the foot by attempting to undersell your product or service, you also don't want to overprice it. It is essential to understand all your operating expenses before opening a franchise so that you can include them in your plan and develop a realistic budget.
Consider utilities, cost of goods sold, rent, salaries, marketing costs, and other indirect expenses when putting together your plan. If you find it challenging to figure out, you can always find help from some trusted franchisee management companies.
Do Your Research Before Starting The Process
Franchising is among the top popular ways to start a business, but it's not without pitfalls. If you're thinking about starting a franchise, take some time to research established franchises or industry leaders in your area before making your decision. Study their websites and read what they have written about franchising on third-party sites like Entrepreneur magazine.
Leverage Franchise Specific Technology
There are many moving pieces in a Franchise network, and as the Franchisor you are responsible for the success of the whole network for both the Franchisees and your own benefit.
As such, it is important to ensure you implement technology, purpose-built for Franchise networks to keep your finger on the pulse regarding the financial performance and ensuring that your supply chain is the most cost-effective and efficient it can be.
Suppliers like https://www.gocretail.com/retail-sector/franchise-management/ are specialist consultants and experts in implementing Franchise-wide finance and supply-chain technology geared to drive success for the whole network.
Don't Forget About Taxes And Fees
Ensure you know what kind of franchise taxes and fees your franchisor will expect you to pay and how much they'll be. It can also be helpful to know if any fees will go up over time. If there are any unusual rules or expectations around tax payments, make sure you understand them before signing a contract in order to avoid nasty surprises later down the road.
Hire Great People You Trust
One of your most critical business-building decisions will be to hire top talent. Talented, trustworthy, and good people will make an enormous difference to your bottom line. When you're building a franchise or making any other kind of significant business decision, it's imperative that you trust those who are helping you along the way.
In short, franchising is a great way to increase your business's reach and revenue. But as with any venture, it requires careful planning and analysis before you decide to go forward. Researching these points will give you a head start on protecting yourself from the common pitfalls of franchise ownership and ensure that your decision leads to success.