Buying gifts can sometimes be no easy feat. Many of us have friends that are easy to buy for, and that is great. They are chuffed with the latest perfume, NOW That's What I Call CD, or whatever is in fashion at the time. And then, there are those friends that are a little more difficult to buy for. Perhaps their interests are niche and specific, maybe they just like something different every week, or you have friends that love any decade apart from the one they are living in.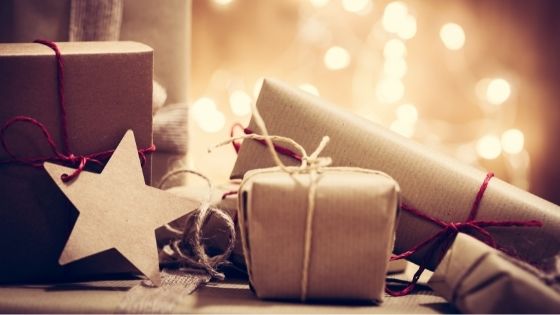 Well – in this piece, we might have a little something for every single one of those categories – just read on to find out more.
Yours Retro Magazine
Magazines are thankfully not retro themselves (yet), but you can get your hands on one that is designed specifically for retro lovers – Yours Retro Magazine!
This fun magazine focuses on all of the oldie favorites who many grew up loving and who are influential to this day. Re-live everything great about the '50s, '60s, and '70s, including fashion, films, music, and more, delivered straight to the door of your recipient every month.
Old Fashioned Turn Table
Many music lovers will swear vehemently that music cannot possibly sound as good in any dimension as it does on a record player. And while that is now an expensive hobby – collecting records over streaming music – it is a well-loved past into the present time.
You can find plenty of modern turntables with a vintage look and feel to them for those who want to keep the authentic aesthetic, and there are also the options to have more up-to-date modifications if your recipient is open to that.
Nostalgic T-Shirts
Some people might want to dress in the exact materials and styles that took over the 50's, 60's and 70's and others might love something a little more subtle, more like a nod to the nostalgia and memories they fondly recall. This is where printed t-shirts become an excellent gift. They offer the practicality of an everyday t-shirt but have a variety of old-school memorabilia as the design for everyone to enjoy. Try out 8ball.co.uk to find the perfect retro t-shirt for your gift!
90s Movies Scratch Off Bucket List
For the film buff in your life, a 90's movie scratch off bucket list might be the perfect gift for those who are destined to re-watch cult classics but struggle to find the time to plan what to watch, or it could be a great option for those who are just getting into film and need to catch up on all of the films that had iconic influences in the movies we see today.
A little like a Christmas advent calendar, the user can scratch off what film they have seen as they go along and use it for prompts on movie nights when there is so much to choose from!
Don't forget to chuck in a retro popcorn maker, too, for the ultimate movie gift.