Internet shopping is something a lot of people do at a leisurely pace. They add things to their cart, and then often forget about them, which is why cart abandonment rates are so high online. At times, it's simply because people are shopping for fun, but there are ways you can avoid cart abandonment and get more people to click on the 'buy' button.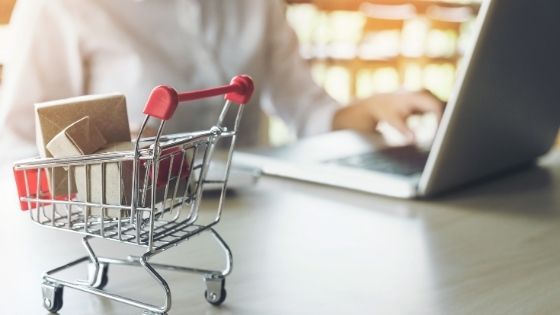 Free shipping is a big plus
One area where a lot of carts get abandoned is at checkout when people realise the cost of shipping. The thing is, we're now becoming increasingly used to seeing free shipping in online stores, especially if you've spent a lot. If someone has reached their budget, they won't be willing to spend a load on top for postage. It's worth working with a company such as Rhenus High Tech to sort out your shipping needs, as they can give you an excellent price, and you can offer free or reduced shipping to customers.
Bring in quality leads
The problem with some marketing campaigns is that they tend to be unfocused. They can bring loads of traffic to your site, but then it's not always people who intend to buy. Generating leads from your blog or social media can be a good way to bring in customers, as they'll already have a good idea of what you do and are more likely to buy something or book a service.
Make your website easy to use
People are usually only willing to buy from a website if it looks professional and is easy to use. Otherwise, they end up thinking twice before they hand over their cash.
Your website needs to be:
Fast – any lag or slow loading time will annoy people
Easy to use – if they need an instruction manual to use your site, people are going to get fed up and leave
Usable in a few clicks – processes such as checking out
Usable in a few clicks – processes such as checking out should ideally take as few clicks as possible, as each additional click can mean a customer is lost
Clear – sites that are difficult to navigate or full of too many images, or even worse, auto-playing videos, are off-putting to most customers
It's worth bringing in website designers to work on the above, although if you can't afford a redesign, another option is to get some friends to use your site and objectively give you feedback, so you can start making improvements.
Offer an easy return
Under online and distance selling regulations, you're required to give refunds if the product isn't suitable or faulty, but you should consider offering a generous refund policy, as more people will buy if they know there's no risk.
If you're getting plenty of traffic, but not many sales, you may need to look at ways to convert more visitors into customers. By identifying issues with your site and making it easier to use, as well as offering excellent customer service, you can convince more people to buy from you.