Life today moves faster than ever. Luxury watches will never go out of style even though there are a lot of ways to check our time. Nothing beats the irresistible elegance of watches. Eventually, checking time becomes an exciting endeavor. Watches are one of the most precious pieces of accessories for most of people; they usually use this every time that there's an occasion or on the usual daily basis. We can never say no to watches, some watches can be collectible items that most rich people have. By wearing this luxury watch, you are also a member of a truly exclusive club. These are the watches that are worn by presidents, Hollywood stars, and royalty.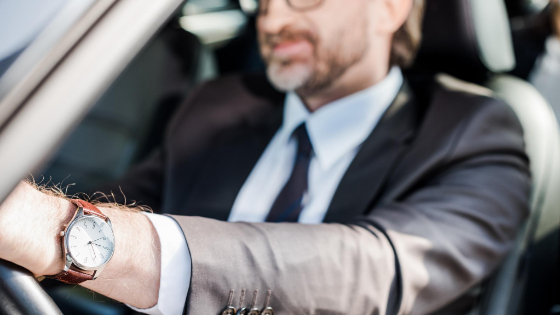 Watch collectors and enthusiasts are always showing off their knowledge for a lot of luxury watches. They've come to know not all of them are created equal as it is. What are good watch brands? Here's a top-eight list of luxury watches that you should know:
1. Rolex
Rolex is one of the most worn watches in the world because of the classic look and it never goes out of style, it can be worn on occasions or your just daily basis depends on the preferences of the people who are wearing it. One of the famous models of Rolex is the Lady Date just one of the favorite timepieces in the world. The brand and design guaranteed the people that the watches can last a lifetime.
2. Patek Philippe
The very first wristwatch known from Patek Philippe & Co became one of the top watchmakers in the world. 3 Holy Trinity watchmakers, Patek Philippe is one of them. Here are some popular models of Patek Philippe Nautilus, World Time, Twenty-4, Calatrava, and many more. The Graves Super complication is one of the most exclusive watches that Patek Philippe made and sold for $11,000,000, 1999 in New York.
3. Vacheron Constantin
One of the oldest brands but continues operating as a watchmaker in the world. This brand is known for hundreds of years as a watchmaker in history. Also part of the Holy Trinity and has been creating unbelievably unique and creative designs. One of them is the recently released Vacheron Constantin #57260 and known in the world as one of the most complicated watches with an estimated value at $8,000,000 according to Forbes. This is also considered one of the top luxury watches.
4. Audemars Piguet
Also part of the Holy Trinity in watchmaking, Audemars Piquet manufactured some spectacular watches ever since they were founded in 1875. The collection that they are mostly known for is the AP Royal Oak series, This iconic watch collection of Audemars Piguet was a major game-changer because they are the first watchmaker who does not use non-precious metal stainless steel in their latest sports watch design. The Royal Oak Offshore series became popular diving watches in world history. They are also considered one of the top 10 luxury brands in the world.
5. Blancpain
Blancpain slightly older than Vacheron Constantin, they are the Founder of creating diving watches. Fifty Fathoms is the first-ever diver's watch that has been created in history. Blancpain had produced many of their collections including the Le Brassus, Leman, Villeret, Novelties, Specialties, and sport. They are one of the trustworthy brands.
6. Jaeger- LeCoultre
Many people believe that this is one of the best luxury watches manufactured. Jaeger-LeCoultre is a Swiss luxury brand, highly known and respected by its peers. One reason they are being known as one of the prestigious watchmakers because they produced their own movement house usually to help up and celebrated their ability to control quality and craftsmanship to the finest details of the watches.
7. Omega
Omega has been delivering exceptional and amazing luxury watches in the world for over 170 years. Omega has been known as one of the successful watches in the world. The first watch to be worn on the moon was the Omega Speed master Professional on the wrist of Buzz Aldrin. Omega performed an incredible timeless design and is famously known for creating standard quality luxury timepieces in the world.
8. Hublot
Hublot watch Fusion is the name of the game, This brand certainly produced a striking timepiece and also the pioneering force in watch-making. The Hublot limited edition watches are mostly liked by the people who love bling and they will be attractive because of the diamond bezels and sort of other precious metals. The Big Bang Collection of Hublot is instantly recognizable, while the Dazzling Rainbow and Paraiba models are something that just screams luxury watch.
What to look for when buying luxury watches?
Look at the quality of the watches and something that fits your personality. Also, consider your lifestyle and look for durable and mostly water-resistant watches. Next, always consider your budget before buying watches and make sure that this will become a real investment.