For some people, retirement can feel like an extremely daunting time. However, there is also plenty that you should be looking forward to as well. To illustrate this particular point, this article is here to make you more enthusiastic about this time of your life – whether you are approaching it in the near future, or if it is still a number of years away.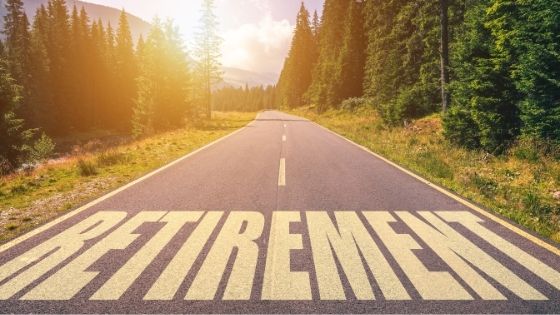 Stop Setting That Alarm Clock
One of the most frustrating elements of going to work everyday is setting that dreaded alarm clock and being startled from your sleep by it. However, when you get to retirement age, you simply do not have to worry about it anymore, which is certainly a major relief. Instead, you can let your body wake itself up naturally. Alternatively, you can still wake up early but for an activity that you actually enjoy doing!
More Time to Spend on Hobbies
The next aspect of retirement that you can look forward to is that you have a lot more time to spend on your hobbies – whether this is learning a new language or building a model aircraft. Even if you do not have a hobby right now, you have plenty of opportunities to experiment with a few different activities until you stumble across the one that you can stick with. These hobbies present you with an excellent social opportunity and the chance to get to know people. You could also take hobbie-focused holidays, such as renting one of the chalets in Zakopane to take part in skiing and snowboarding.
Move to a New Location
Perhaps you have been tethered to a place that you did not really want to live in because it is located near where you worked. So, why not look into retirement hotspots? This way, you can find a place that presents you with the level of community that you are looking for. Alternatively, you may want to move to a place that you had always dreamed about but had yet to have the courage to live in. As long as you have the finances to do so, there is nothing really holding you back that you have to worry about too much.
Spend Time with Family and Friends
While you may like the colleagues that you work with, there is no real replacement for time spent with family and friends. It may be that you want to spend more time with your partner, children, or grandchildren. If you do not have a family, it may be more time with friends that you are looking forward to. Alternatively, you may be looking to make some new connections that you had not been able to do so far as you were quite consumed with work and everything that came along with it.
Be Your Own Boss
Another of the common reasons why people look forward to retirement is that they have the chance to be their own boss. This can come from the fact that you can choose what you have in store for you on each new day as it comes. Alternatively, you may want to be your own boss in a quite literal sense,as this will mean that you can run a business of your own. For some people, retirement is not all about winding down – it is about finding a new challenge and a different reason to get up in the morning that they can be truly passionate about.
Avoiding Your Commute
One of the other great pleasures of retirement is that you no longer have to worry about doing a regular commute. There has been much more of a debate around this over recent months with the big increase in the number of people working from home, but all the time, retirement gives you the chance to get those wasted hours behind the wheel or in a crowded train carriage back again.
Give Back to Your Local Community
Another one of the ways that many people decide that they want to fill the hours that they suddenly have available is to take up some volunteering. There is no doubt that this helps to give you a greater sense of connection to your community. At the same time, it can also teach you new skills and gives you a sense of purpose, which is something that is vital to so many of us.
As you can see from the above list, there is plenty to look forward to in retirement – no matter how close that you are to this momentous date, so do not dread it. It's not the beginning of the end, but instead a start to a more relaxed and free time of your life.