There are lots of benefits to be gained by sharing your life with a pet. Not only are they cute, but they also offer genuine love and companionship – quickly becoming valuable members of your family. However, before rushing out to the nearest animal shelter, it's important to make sure that you're prepared for the responsibility of pet ownership. To help you figure out if you're ready to welcome a fur baby into your life, ask yourself the following questions: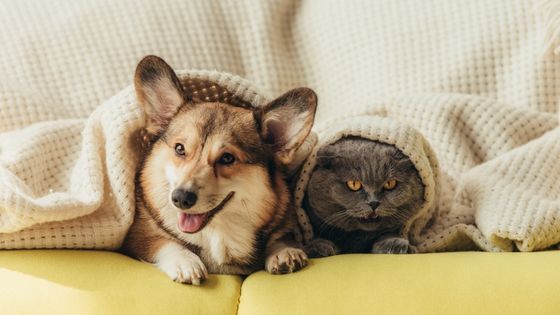 Does having a pet suit my lifestyle?
As much as you might want a cat or dog, you may end up running into problems if pet ownership doesn't fit your lifestyle. For instance, if you're out at work all day for most of the week, you need to consider whether your pet will be ok at home alone. Cats can usually handle this level of independence although they will need a lot of attention to compensate when you are back home, whereas dogs can't be left unattended for that long. Luckily the number of pet-friendly offices is increasing, making this less of an issue. Similarly, dogs require walking at least once a day, so you must be willing to take them out regardless of the weather. Whatever type of pet you get, you'll need to clean up after them, feed them, look after their health, and play with them to ensure they're not bored.
Is my home suitable for a pet?
You also need to make sure that your home is a safe and humane environment in which to keep an animal. As an example, dogs need to have access to an outside space where they can exercise and go to the toilet. Meanwhile, both cats and dogs need enough room inside to live comfortably and must be protected from dangers such as busy roads. Lastly, if you're renting then you'll need to check whether or not your lease allows pets.
Will I be able to cope with the loss of a pet?
Although it's an uncomfortable subject, it's important to consider whether you are emotionally prepared to handle the death of a pet before you get one. For many people the loss of a beloved pet is a devastating blow, and if you think it would be too much for you, then you might want to think twice about pet ownership. Thankfully there are support services available to help you cope, plus pet loss gifts for grieving owners that can be a touching way to memorialize the animal you've lost.
Can I afford a pet?
Owning a pet can be much more expensive than you might realize. As well as buying food and toys, there are additional expenses such as vet bills, insurance, food and water bowls, carry cases, litter trays, leads and pet sitters to consider. It's a good idea to crunch the numbers in advance, to give you a realistic idea of whether you can afford to look after an animal at this point in time. The last thing you want to have to do is give up your pet to a shelter because the costs of caring for them are too high.
Final words
Pet ownership isn't something to rush into, so take some time to think over all these questions carefully. As long as you have your potential pet's best interests at heart, you're certain to make the right decision!