WhatsApp has created a huge transformation in the way people communicate since its creation. After its huge acceptance, many apps for chatting have been built but none of them reaped the success or reach as that of Whatsapp.
Without any doubt, WhatsApp API has become very important in India as this chat app has been connecting people globally with user-friendly and the most dependable communication medium features.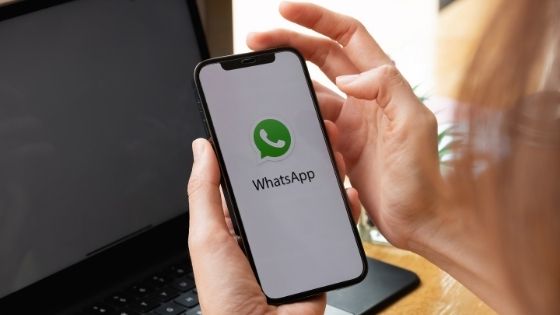 Similar to how WhatsApp is preferred by common people to communicate, business owners are finding it effortless to send reminders, alerts, notifications related to payment and receiving feedback from customers through WhatsApp Business API.
With its developed features business can be done internationally with a personal connection and carry on the communication efficiently. The encryption and verified accounts provide all the security which everyone demands.
Let's look into the importance of Whatsapp API in India:
1) Building communication
Whatsapp API becomes simple to deal with communications and personal collaborations in an effective way. The direct interaction in real-time is helping people of India to be a part of a good cause from wherever they are.
Through Whatsapp API people are connecting with each other for lending and receiving help. While the WhatsApp solution can be utilized for reminders and alerts, it expands the reliability of customer service and collaborative commerce in a perfect manner.
These two-way real conversations would not happen if it was not through WhatsApp. Companies that are working through them should not have to be concerned about dealing with codes or any telecom restrictions.
Because WhatsApp Business solution is connected immediately to a phone number and the consumer instantly identifies who they are communicating with or getting messages from. The WhatsApp API solution also renders dependable information, providing companies with the more benefits of recognizing which messages have been sent and viewed by others
The WhatsApp API solution makes communication channels simpler and quick.
2) Encrypted messaging
The protected channel of Whatsapp ensures the confidentiality of communication and assures that the users do not converse with a scammer. In the case of WhatsApp Business users, they will be able to tell if the company is verified or not on their profile if there is a blue tick alongside the official name. On the other side, businesses can identify whether the customer is real with two-factor verification.
Another important factor is that WhatsApp provides end-to-end encryption and renders strong attention in conserving subscriber privacy.
3) Development of Commerce collaboration
Collaborative Commerce implies the process of consumers messaging with the representative of a company through chat apps for receiving customer support and data. In that way, the consumer may interact with a human representative, a virtual assistant, or in some cases, both.
Currently, the working of this feature is not completely developed yet. But in the future, WhatsApp API might be a real-time example of transforming commerce communication into practice. Companies in India can make use of this opportunity to take their business to a higher level.
4) Global communication
WhatsApp stays as the undoubted leader in the messaging app market worldwide. If you want to enter into a global market, the WhatsApp API solution is the most preferred medium of communication.
Even if you are interacting with people in various countries or a single one, the communication process will be smooth and interactions with WhatsApp API are a smart move.
The importance of smooth communication is becoming relevant day by day. Successful companies are trying to develop their customer experiences and requirements with WhatsApp. The WhatsApp API is going to expand its features which will eventually enrich the interaction channel in a much more productive way.