Starting your own business from home is a fantastic way to earn money. Whether you use this as a side hustle or build it up to become your full-time occupation there is nothing like being your own boss.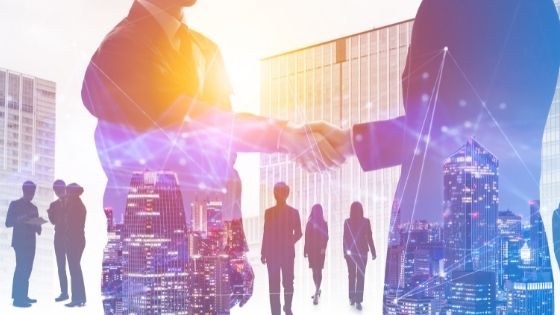 It offers you the freedom to make your own decisions, work the way you want to, and be in control of your income. To give you some ideas of what you could do, here are six great businesses to start from home.
Home Tutoring
If you have a special talent, you can make money from teaching it online. Video conferencing platforms such as Zoom have really come into their own in recent years with many people using them for work or studying. If you have a skill such as playing an instrument or speaking a foreign language, there will be good demand for your expertise. However, even if you don't have any specific skills there are thousands of people who would like to learn English as a foreign language, and you could set up a company to tutor them.
Virtual Assistant
Anyone can set themselves up as a virtual assistant and it is easy to do this work from home. Many small businesses would rather outsource their administration or call handling rather than having the expense of hiring someone to do it for them or the stress of having to do everything themselves. As long as you have some admin skills, and you are well organised you can make money from this profession.
Set Up an Online Store
Setting up your own online store has never been easier with companies such as Amazon and eBay to sell through. You will need to buy stock and then sell it for more than you bought it for. This could give you a good income depending on how much time you dedicate to it. As it is quite involved it is a good idea to hire a good local bookkeeper when you start out to keep track of your income and outgoings. For example, search for bookkeeping services in Kent or the area you live in to find good local bookkeepers.
There is a lot to running an online store and the key to your success lies in becoming an expert in the products you sell. You should know your target market and what they are likely to buy very well. You need to do an excellent job and be prompt at responding and shipping to customers as a negative review can cost you your business before you have even begun.
Ironing
Ironing is one of the most hated domestic service jobs there is but if you don't mind doing it then it is a fantastic business to start from home. A lot of people would far rather farm this chore out and pay someone else to do it, especially if they don't have a lot of spare time. You may need to collect laundry and deliver the ironing back to your clients, but the bulk of the work can be done from the comfort of your own home while watching the TV.
Childcare Services
If you love kids, then setting up your own childcare service could be a dream come true and it is a fantastic way of earning money from home. You do need to get some qualifications and to register with Ofsted to start working but, once you are up and running, it is a lot of fun and an extremely rewarding career. No day is the same and you can spend time painting, making models, crafting, or picking daisies whilst being able to give parents the reassurance they need when they are leaving their children for the day. If you are a big kid at heart, this could be a perfect opportunity for you to consider.
Pet Boarding
If you love animals, then pet boarding can be a fabulous business to set up from home. Many pet owners don't know what to do with their furry companions when they take a holiday or business trip, and they are worried about them being looked after. Knowing that they can give them to someone who will treat their animal well and offer them a home from home can be a great reassurance and they will be willing to pay well for the privilege.
These are just six great businesses that you can start from home. They are flexible enough to work around your other commitments and they offer a fantastic opportunity to earn some money if you don't mind a bit of hard work.