The Indian credit market has expanded exponentially, especially for young consumers who want faster and more streamlined ways of availing credit. The instant loan market has shown substantial growth potential for years to come, with more and more young Indians seeking online Personal Loans when they need funds. Whether they need money to pay for their education, vacation, wedding, home renovation, or medical emergency, they prefer to go for unsecured Personal Loans that require no collateral or paperwork.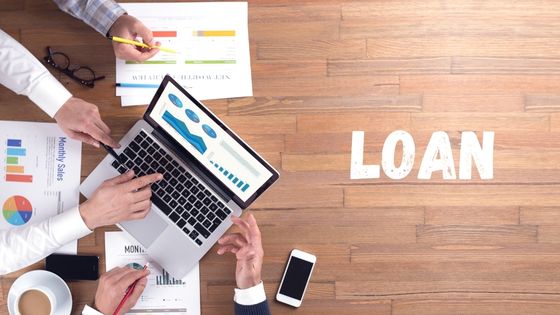 As the aspirations of young Indian consumers rise, especially among the grey, blue, and white-collared classes, the volume of Personal Loan transactions across geographies has grown considerably. Amidst the growing number of instant Personal Loans in the Indian market, let's explore how they are shaping the future for young Indians.
Factors Driving the Growth of Instant Loans in India
Millennials' growing desires and aspirations can exceed the set budget or their salaries sometimes. Besides, some people do not want to spend all their savings and keep them safe for future emergencies. The ease of access and disbursal is the reason why the young population in Tier-1 and metro cities does not shy away from taking credit to purchase their favourite gadget or go on a vacation. This has been complemented with technical advancements such as automation and centralisation of KYC information which have simplified online loan procedures.
Shifting from loads of paperwork to a quick online loan application, instant Personal Loans online have transformed how one borrows money. Instant Personal Loan platforms like Clix Capital have surged in popularity because they quickly disburse loans and do not require any paperwork. Besides, they provide EMI calculators to plan borrowing better. Applicants can check their credit rating on the site as well. Let's quickly look at some more factors making instant loans the choice of every young Indian.
● Changing Lifestyles: New-age millennials have evolving lifestyle patterns. Instant loan platforms now serve as digital wallets for those who want to be prepared well before they face a temporary financial crunch. Times have changed and people don't postpone their needs but keep their savings intact by making payments through instant loans. People can take a simple instant loan of up to ₹ 10 Lakh to ease their cash flow.
● Quantum of Loans: Earlier, people considered loans as a burden and default used to be a stigma. However, with changing needs and times, people use loans to serve major and even petty cash requirements. An individual with a good credit score and consistent repayment history can borrow several Personal Loans during a year and sort out their repayment likewise. The variations in the loan amounts suitable to borrowers' needs have made them quick, economical, and undemanding.
● Inaccessibility of Credit Cards: Credit cards are popular funding options for short-term financial needs. However, they are not accessible to everyone. Applicants must have high credit scores and handsome incomes to qualify for credit cards. Moreover, they come with hefty interest rates not everyone is comfortable paying. Therefore, many young Indians looking for credit have moved to Personal Loans to cover their expenses.
● Agility and Ease: An instant Personal Loan requires minimal waiting time and no formalities. Customised repayment plans do not overburden the monthly budget, as the borrower can select a loan plan with conveniently affordable EMIs. Technologically-advanced NBFCs disburse these loans within a few hours without calling the applicant to their office ever.
● Online Availability: Since no physical barriers are involved, applicants do not need to travel to the loan company's office to apply for their loan and get it sanctioned. Everything is made available through a single official website, from application and documentation to approval. Aspiring borrowers can avail of an instant loan from the comfort of their couches.
Personal Loan Trends Dominating the Lending Industry
Over the last few years, the finance and banking sector has undergone major transformation, thanks to cutting-edge technologies making their way into day-to-day operations. Increased smartphone usage and internet proliferation has brought a paradigm shift in how people interact with financial institutions. With the process of getting funds simplified with technology, Indian consumers have also changed their borrowing behaviour significantly. Let's look at the top instant loan trends that are shaping the future and making young Indians future-ready by offering them instant financing solutions.
1. Increased demand for Online Loan Channels: Technology drives significant changes in the finance segment. The convenience and speed it offers have increased the demand for Personal Loans in India.
2. Rise of NBFCs: Compared to traditional banks, NBFCs charge competitive interest rates, have transparent loan procedures, and even offer small-ticket Personal Loans according to the borrower's needs.
3. Adoption of New-Age Underwriting: Apart from credit and financial history, technologically-advanced lending platforms adopt new-age data collection methods, such as mobile data and digital footprint, to make loans easily accessible within a few steps to borrowers.
Government Initiatives that Encourage Personal Loans
The Indian government provides vital support not just from the regulatory perspective but also critical assistance. Be it the enhanced internet reach in rural India or digital financial and literary programs; the government has made sincere efforts to accelerate the growth of the fintech industry in the country.
Moreover, online verification via Aadhaar card and PAN card; UPI and increased internet bandwidth throughout the country provide a robust digital infrastructure and a supportive environment. Regulators like RBI and SEBI have taken numerous measures to increase the availability of affordable and secure digital fintech systems in the country for the BFSI sector which has in turn has made multiple financing options available to young Indians.
Besides, the government has also established several mechanisms to support fintech growth, including IMSC and JWG with UK and Singapore to promote payment linkages, fintech solutions, and interoperability standards. Additionally, the IFSCA (International Financial Services Centre Authority), established in 2020, serves as a unified authority to develop and regulate financial services, products, and institutions in the International Financial Services Centre.
Conclusion
Digital lending platforms offer adequate finance at the right moment with minimal effort. The future of instant loans belongs to the internet, and online lending websites are a clear indicator. Although the time has not yet come to replace traditional Personal Loans completely, the argument and the ease of access has the merit that they are on their way out.