Cancer is excruciating both mentally and physically, which is why every little effort to reduce the pain is utterly valued. Hats for chemo patients are one of those things which can provide patients with a sense of relief.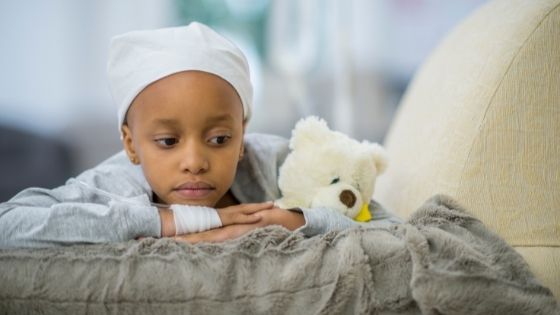 Chemotherapy means using drugs to stop the cancer cells from multiplying or destroying them entirely because they divide much faster than the normal cells, so chemotherapy becomes essential.
Out of all the side effects of chemotherapy, the most common one is losing hair, which can be mentally exhausting. This is where the companies selling chemo hats can be a saviour.
What is a Chemo Hat?
The atrocities that follow cancer are already daunting, which is why the patient must never feel alone through the process. Did you know that around 28% of patients across the United Kingdom undergo chemo as the primary treatment?
Mainly designed for cancer patients undergoing chemotherapy, a chemo hat is comfortable and safe head wear that keeps patients warm, protected, and comfortable throughout their survival journeys. Chemo hats are often recommended to cancer patients to protect their scalp against the sun.
Patients battling cancer also use chemo hats to obtain a sense of relief, and others use them to feel better from the side effects of hair loss. Chemo hats come in a variety of styles, colours, and designs. All patients can easily find a hat that perfectly fits.
What Makes Chemo Hats Important?
Cancer is not just about the physical battle but a constant scuffle of regaining self-confidence and attaining mental peace. First worn around 1984, the idea behind chemo hats comes from cancer patients wearing scarves to cover their heads after chemo sessions.
Now common among patients, wearing chemo hats help keep their scalp warm and protected against the sun and, of course, the UV rays.
Factors to Consider While Buying a Chemo Hat
Finding a comfortable chemo hat can be a daunting task, given the countless options available online. However, here's what to look for in a good quality chemo hat.
The Fit
Buying a hat that doesn't fit, is too loose, or too tight can be utterly uncomfortable, and it might not protect your scalp efficiently. Thus, one must always check the fit and see if the hat adequately covers the head, hairline, and nape of the neck.
The Material
Although cotton is the most commonly used fabric for chemo hats, there are a variety of other materials. Cancer treatments can make the skin dry and sensitive. This is where the material of the hat plays an important role.
Cotton or other soft and breathable materials are incredibly comfortable on the skin and thus protect the scalp without causing discomfort to the skin. Furthermore, cancer patients must always avoid using chemo hats made out of acrylic or synthetic fabrics. This can irritate the scalp, eventually leading to discomfort.
Final Thoughts
Hats for chemo patients are a godsend and have proved beneficial for cancer patients. Be it protecting the scalp against the sun or wearing one to regain self-confidence, chemo hats make the patient feel comfortable.
Buying one is a good option but ensuring that the material is wearable and breathable is highly significant. Chemo hats are available both online and offline. If you or someone you know needs one, conduct your research and get one now.