As summer draws to a close and autumn approaches, it's time for a new adventure for many freshmen. Goodbye, high school or home schooling – HELLO, college life!
For some, nothing is more exciting than meeting your roommate and seeing the place you will call home for the following year.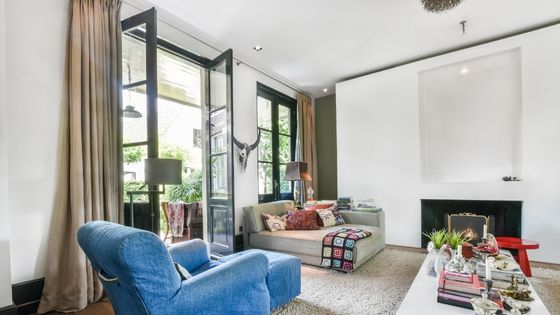 Trust us when we say making that small part of your room feel like home is important. This little space in your bedroom, living room, office, garage, and party pad all rolled into one! It would be best if you had some Uni room decor tips to know the essentials to lead a happy dorm life.
Dorm Room Ideas That Keep Things Simple and Organized
If you're looking for Uni room ideas or dorm tips, one of the most important things to remember is organization. Just have what you need in your dorm room.
The dorm rooms are small; don't forget that you share them with another person.
First of all, let's fight the laundry. You'll also be a neat freak, so needless to say; a stylish laundry basket is a BIG must-have. Use it as a reminder to keep up with your laundry and make sure your roommate doesn't have to put up with your dirty socks on the floor. Why does it have to be elegant? Because your room is small and a laundry basket can unintentionally become a feature of the room – make sure it's nice.
If you find yourself staying in your dorm room more often than venturing into the communal kitchen, then a cart will be your best friend. Easy to fit between the end of your bed and your desk, use the trolley to store a kettle and jug of water and hide tasty snacks inside. It will also serve as a convenient makeup storage area or for storing hair straightener cable boxes, laptop chargers, etc.
Raise your hand if you are guilty of having too many clothes! We can start college with just the essentials, but, inevitably, you'll likely buy lots of new clothes for dorm parties and future job interviews. The answer? The folding hangers. Able to store multiple items using the space of a single hanger, these practical wardrobe hangers will be an absolute gem. Trust us.
Under-bed storage is key for shoes, boots, chunky sweaters, and more. Choose sliding plastic boxes (some even have wheels), so you can stay organized and keep objects out of sight, out of mind while not using them. Otherwise, why not choose a high-legged bed where you can put a container underneath?
If you are a big jewelry enthusiast, don't opt for bulky jewelry boxes that will take up a lot of space. Instead, choose a standing jewelry organizer that you can keep on a window sill or shelf.
Make It Personal For You
When you are away from home, it is natural to feel homesick. That's why making your dorm room for yourself and a keepsake for family and friends is key. After a hard day of study or on those days when you run into your roommate, the personal touches will be a tonic.
One easy way to make things personal is with photographs of your loved ones. Whether it's your parents, kindergarten best friend, or cute fluffy dog, it's essential to surround yourself with those you love even when they can't be by your side. So why not create a photo collage on a wall using Polaroid shots? Choose the removable poster adhesive tape that won't leave any damage on the wall, and use it to stick your photo collage. Place your photos above your bed or any free wall on your side of the room.
If you want to go one step further, why not make your photo wallpaper? It is the perfect idea to decorate the dorm room to make you feel at home. Choose self-adhesive wallpaper, so you can remove it without damaging the wall once you have to move.
Make Sure Everything Is Safe
Living away from home with people you don't know can sometimes be a little daunting. Of course, dorm mates often become your closest friends, or you have known them since high school, but sometimes you want to make sure your most precious items are safe – just in case. Above all else, we think safety is one of the most important essential elements of the dorm room.
If you like to carry around cash, have expensive jewelry or electrical appliances, keep everything safe in a safe box. Choose a container you can hide in a closet or under your bed. Make sure your belongings are safe without offending your dorm roommate by accidentally accusing him of being a thief!
A laptop lock will be a good idea if you want to be extra cautious or have an expensive laptop. First, check if your laptop has a lock slot – often, locks work well with many T-bolt configurations. For those laptops that don't have a lock slot, choose a lock that attaches to the machine. Ways, with a sticker, for example.
Are you a Joey and DO NOT share food? Then keep your treats and drinks safe in a dorm refrigerator. Pick one big enough to hold a few bottles and snacks but not too big to dominate the room. Stay away from hungry roommates. Stay away!!!
4 Cool Ideas How To Turn A Garage Into a Dorm Room
If you are among the lucky few with a garage, you may wonder how best to utilize this extra space. While some people use their garages for storage or as a workshop, others have converted them into livable space. If you are a college or university student, you may consider turning your garage into a dorm room.
Here are four cool ideas for how to turn a garage into a dorm room:
1. Insulate and Weatherproof the Space.
This is the first step in making your garage comfortable to live in. You'll need to insulate the walls and ceiling to keep the space warm in the winter and cool in the summer. You'll also want to weatherproof the space to keep out the elements.
2. Add Furniture and Decor.
Furnish your garage dorm room with a bed, desk, chair, and any other pieces of furniture you need to make it feel like home. Hang some posters or photos on the walls to personalize the space.
3. Install a Mini-Fridge and Microwave.
A place to store food and prepare meals is essential in any dorm room. Install a small refrigerator and microwave in your garage so you can have all the conveniences of home.
4. Add Some Storage.
Add shelving or storage bins to your garage dorm room to organize your space. It will help you keep your belongings organized and out of the way.
Turning a garage into a dorm room is a great way to save money on housing costs. Following these four tips, you can make your garage comfortable and stylish living space.
Ready to take on college life with these dorm room ideas? Let us know how you fare by leaving a comment below!