Everyone is on the Internet since it has become a significant part of our everyday lives. People do everything online, from studying and watching movies to shopping and making money. And since the Internet is such a big part of our lives, it is home to the largest audience in the world. That is why most companies strive to grow online.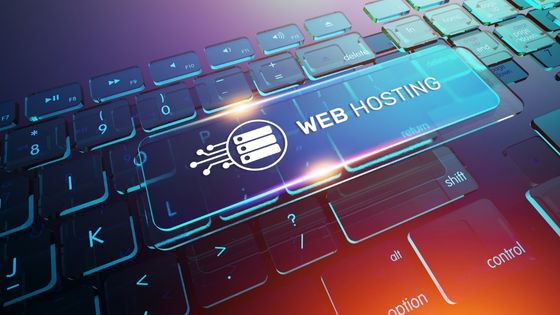 If you want to take advantage of everything the Internet offers, you need to create a website and host it. You can use many hosting services to host your site, including shared, VPS, and dedicated hosting. Some of those services, like managed cloud hosting, are ideal for large companies with hundreds of employees, and you can read more about them by clicking this link. However, not all online businesses need the same hosting service. On the contrary, what works for you, might not work for others, and vice versa.
So, how will you know which hosting will and which will not work for you? Let's teach you!
Key Factors to Consider When Choosing a Hosting Service
Finding the best hosting service depends mostly on your needs. Thus, whether you need a more simple & affordable or a more expensive & powerful one depends on how large or small your business is.
Type of Website
The first thing you need to consider when choosing a hosting service is what kind of website you want to create and host. You can create many different types of websites, including blogs, business websites, photography websites, and online stores.
After you determine what kind of website you want, you need to ask yourself, "How many people will visit it, and how much content do you want your site to have?" Of course, you can't predict the exact number of visitors you will have, but you can try to establish a certain number. That way, you will know how much bandwidth you will need. For example, if you think you'll have less than 500 visitors a month, you can go for shared hosting services. On the other hand, if you think you will have more, you should consider skipping shared hosting and going for something stronger, like a VPS.
As for content, if you plan on creating a content-heavy site, such as a photography site or an online store, you will need a hosting service that offers plans with greater storage limits. For measure, an average online store needs around 2GB of disk space and 10GB/month bandwidth to function properly. So, to create a store, you should look for a plan that offers those resources. Of course, this is only a starting point, and as your business grows, you might need more storage and bandwidth to support it.
Building Your Website
Now that you know the type of website you want to create, you need to decide how you will create it. Will you use a website builder and create it yourself? Or will you hire a developer to create it for you?
If you choose the former, then you have two options. The first option is getting a hosting service that comes with a website builder. Many hosting providers offer a website builder as part of their hosting package, so you won't have trouble finding one that suits you. The second option is to get web hosting services and a website builder separately. In that case, you can go for a web hosting provider that does not include a website builder in its hosting packages.
If you choose the latter, then you will only need web hosting for your website.
Features
Different websites require different features. However, there are a few features that almost every website needs to function properly. Thus, when choosing your hosting service, it would be best if you made sure that it offers the following features:
Disk Space – You need to make sure that the hosting plan you get includes enough storage + some extra for all the content and files you want to upload to your website.
Bandwidth – If you want a website with a fast loading time such as Paula Novo of HighSpeedOptions, you need to look for a hosting plan that offers higher bandwidth than others; for example, dedicated hosting.
Security – Some security features you should look for include SSL certificates, firewall management, server monitoring, malware scans, and DDoS protection.
SEO – Having an SEO-optimized website can help you rank up on search engines and generate more leads. So, it would be best to look for a hosting plan that includes SEO tools you can use for your site.
Uptime – Uptime shows you how long your website will be online and available to people on the Internet. It shows the time in percentages, and the closer it is to 100% – the better.
Customer Support – Many hosting providers offer 24/7 customer support in their plans, but some require you to pay extra to get that feature. So, when choosing your hosting service, make sure that customer support is included.
Budget
Last but not least, you need to determine how much money you can set aside for creating and hosting your website. Most hosting providers allow you to pay monthly and yearly, while some also offer two-year, three-year, or six-year terms. Many bloggers and small businesses choose WordPress as their go-to site builder because it has beautiful themes that are free to use and can fit all kinds of budgets!
Last Words
Choosing an appropriate hosting service can help you prevent many headaches in the future. If you want to do that, you can consider all the mentioned factors and be prepared to find the right hosting for you!