Email marketing plays a central role in non profit donation management. Emma is a platform used to send mass emails and monitor open rates and interactions. Here are five reasons to connect Salesforce for Nonprofits constituent relationship management software to Emma for email marketing.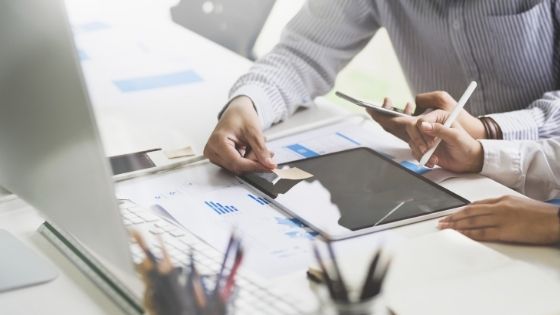 Gain the Ability to Have 2 Way Syncing
The ability to sync contacts from a Salesforce database with Emma's email marketing toolkit can optimize an organization's outreach and fundraising methods. One of the most essential database tips for charities is to gather relevant data points across platforms to refine approaches to fundraising.
Syncing data between Emma and the Salesforce Nonprofit Success Pack makes it possible to segment and personalize emails based on data drawn from Salesforce and supply information about engagement and interaction obtained through Emma to Salesforce. If you plan to combine these platforms or use other third-party tools, it's a good idea to use a cloud-based integration platform.
Better Mailing Response Tracking
Salesforce for Nonprofits excels at tracking many elements of engagement, but this platform is not purpose-built for email marketing. Emma offers a response dashboard, metrics such as mailing scores and analytics including message click maps.
Integration can initially pose a challenge, but the right solution will enable an organization to benefit from resources across multiple platforms. Just as it is necessary to use fundraising software to import donations into Salesforce, specialized email marketing applications can increase communication.
Opt-In Settings for More Email Signups
A major selling point of Emma is that this email toolset supports customizable subscriptions, allowing constituents to specify areas of interest and preferred frequency of contact. The ability to specify which types of emails a nonprofit sends can reduce opt-outs from mailing lists.
The customizable subscriptions function has benefits for constituents, but also supplies valuable data to organizations. Nonprofits that use Emma can see which types of email messages most constituents prefer to receive and provide the informative content and engagement opportunities that are most likely to lead to ongoing support.
Use The Emma Design Toolkit
Emma also offers powerful tools for creating appealing email marketing messages. A drag-and-drop email editor makes it easy to produce professional-looking missives, while an HTML editing option enables messages to be fully customized.
In addition to emails, Emma also includes a drag-and-drop editor for creating landing pages for making donations or supporter sign-ups. This platform also simplifies email signup forms with options for constituents to opt in or opt out of specific types of messages.
Manage Audiences Across Platforms
The constituent engagement information made available by Emma has the potential to affect outreach across platforms. Data on email activity stored in Salesforce can be used to manage future email and social campaigns by nonprofits.
Connecting Emma to a Salesforce NPSP installation can provide email analytics that make it possible for organizations to optimize open rates, increase engagement and raise funds over email more easily. If your non profit donation management strategy involves email marketing, you may want to use a cloud-based integration solution to support the connection between Salesforce for Nonprofits and Emma.