Most people wear shapewear for everyday use to slim down and achieve an ideal body figure. On another note, these pieces of shapewear are now part of simple fashion for most women.
But fashion is not always the glam and the fab of the outer phase; it is all about comfort. Women take note of the convenience these garments give as they consider some factors before they wear them. If you are planning to buy on a wholesale shapewear, you may want to consider these factors in choosing your comfortable shapewear.
Friendly to your skin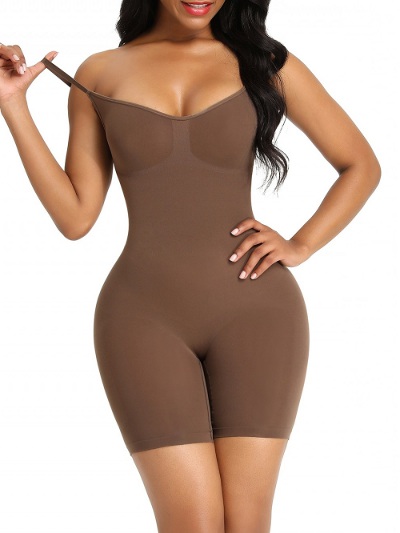 Coffee Color Body Shaper Overlap Gusset Solid Color Custom Logo
Since there is almost no thin line between the fabric and the skin, you have to make sure that they get along well together. For shapewear, the softer the material, the better. For instance, this snug full-body shaper boasts a combination of nylon and spandex. These features allow you to move freely without any hassle.
As for your skin, its seamless feature made it possible to avoid scratches and marks as they also go invisible in your clothes.
A nice lift and control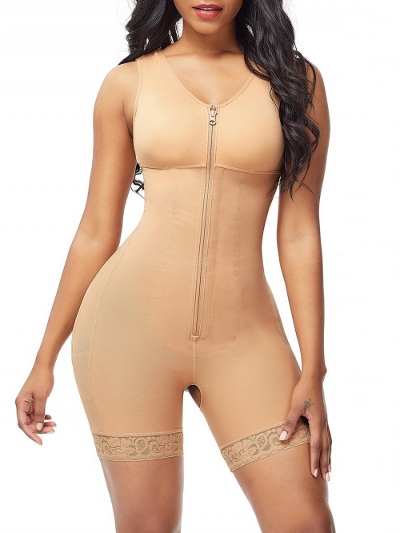 Skin Color Front Zipper Latex Full Bodysuit Shapewear Big Size
One of the wonders these shapewear lines can do is give an excellent lift and control to the parts you want to enhance. For example, shapewear from Lover-Beauty offers rubber-made butt lifter to emphasize the shape of your lower back area. It gives you the figure you desire as it makes your butt look more prominent.
On the other hand, these shapewear pieces consist of layers in the abdomen part to give excellent control of the tummy.
Adjustable straps made it easy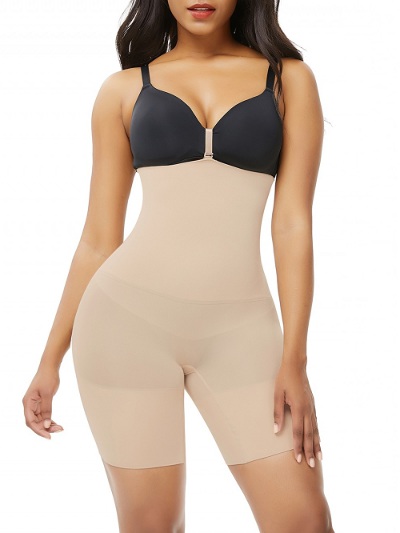 Nude Seamless Body Shaper Buckle Mid-Thigh Curve-Creating
Comfort and convenience usually equate to the term adjustable. It enables you to wear the shapewear based on what you can endure or what you prefer. These adjustable straps on shapewear allow you to have options: to wear it the conventional way or to strap it along with your bra.
Moreover, most shapewear from Lover-Beauty makes sure that these straps will not slip down your shoulder. This feature ensures you are free from hassle.
Response to nature's call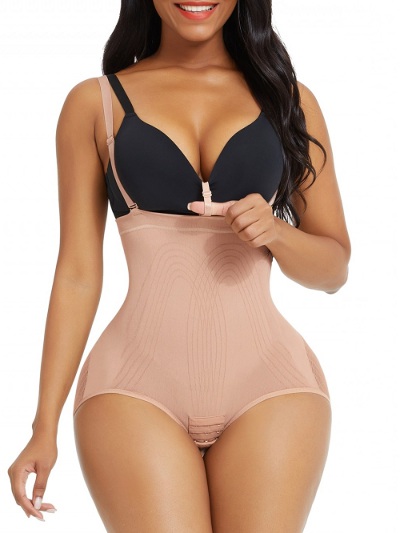 Nude Butt Lifter Seamless High Waist Body Shaper Breathability
Comfortable shapewear must respond to the most uncomfortable situation one may encounter. For most, nature's call is what they consider the most inconvenient circumstance outside the home. Thus, these Lover-Beauty shapewear pieces respond to that call by putting a hook-and-eye gusset that you can loosen when you have a nature's call.
Other garments from the brand boast a large hole in the crotch area for easy access during your bathroom break.
Perfect for any wardrobe
Black Long Sleeves Mesh Thong Bodysuit Shapewear Breathability
There is nothing more convenient than having a piece of shapewear that is good for any wardrobe. It means these garments are seamless as it hides the mark of your inside clothing. Moreover, they also feature a visible-panty-line solution which is perfect for thin-fabric dresses and leggings.
It will also be a bonus factor when your shapewear, such as the laced and see-through ones, is good enough to be your top clothing, which means no longer needing to wear any blouse.
Glam and Fab are indeed significant factors to look for in a wardrobe, particularly in shapewear lines. But comfort and convenience must never be absent on the list before wearing one. Think about the fabric and the straps. Think ahead for the possible inconvenience such as the call of nature. Think about the dress you want to wear. Are these factors in your shapewear?