The Covid-19 pandemic has been a reminder of the fact that health is, in fact, wealth. Moreover,no one anticipated or expected things to get as worse as they did, which only points to the unpredictability of life. What we see as mere statistics are people who have lost their lives, making the total death tally in India come close to a whopping 4.5 lakhs.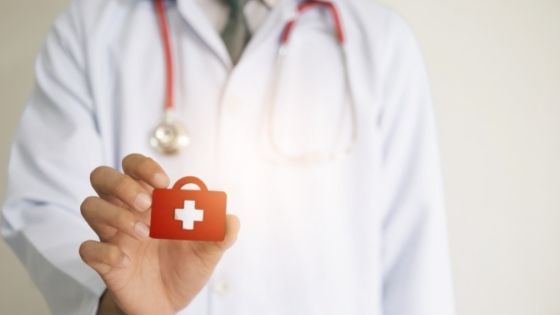 While the coronavirus pandemic has been brutal, it made people realize the significance of investing in a good health insurance plan, as there is no other way to safeguard yourself against the financial implications of diseases and viruses. However, there are several useful features like the No Claim Bonus in health insurance that you should consider when buying a health care policy.
Although the No Claim Bonus in health insurance is an essential feature, we will first start with other vital factors to look for in health policies, which are as follows:
1. Pre & Post-Hospitalization Coverage
While all health insurance plans provide coverage for in-patient hospitalization, it is better to go for plans that also include pre & post-hospitalization costs. Doing so is crucial because even blood tests, X-rays, follow-up consultations, and medicines can cost you a fortune, but the right plan can protect you from the financial strain.
2. Maximum Inclusions
There are several other inclusions apart from in-patient and pre & post-hospitalization costs that you should consider in a health insurance policy. These include domiciliary care, daycare procedures, AYUSH treatments, advanced medical treatments, covid-19 cover, maternity care, daily cash allowance, robotic surgery, free annual checkups, etcetera.
3. Cash-Free Claim Settlements
We all know that hospital bills can cost lakhs of rupees for even a few days, and arranging such a big amount can be tough, especially during emergencies. However, you won't have to worry about paying money from your pocket or waiting to get reimbursed if you purchase a policy offering cash-free settlements. With this feature, the insurer and the hospital settle your medical expenses directly, and all you need to do is provide the required documents.
4. No Claim Bonus in Health Insurance
The No Claim Bonus in health insurance is an important feature every policy buyer must consider. If your plan includes an NCB, an extra amount will be added to your coverage amount as a reward for not making any claims during the financial year. A No Claim Bonus in health insurance typically ranges between 5 percent to 30 percent of the total sum insured and is a great added benefit you can utilize.
For example, if you have a health plan worth Rs 5 lakhs and the NCB is 5 percent, you will get an additional sum of Rs 25,000 added to your policy for every claim-free year.
5. No Waiting Period
When you purchase a health insurance plan, you won't always get instant coverage as most insurers apply a waiting period on their policies. The waiting period is traditionally applicable for pre-existing conditions but is sometimes included for regular features as well. However, it is best to select a plan that does not have any waiting periods so that you can get insured instantly.
6. Requirement of Co-Payment
Health care policies with a higher sum insured generally include a co-payment clause, as per which a share of the claim amount is borne by the policyholder. The co-payment can either be a pre-decided sum or a fixed percentage of the total claim, depending on the insurer and policy terms & conditions. Regardless, it is more suitable to go with policies that don't require any co-payments, so you don't have to worry about finances during an emergency.
7. The Insurer's Credibility
Sometimes we focus so much on features like theNo Claim Bonus in health insurance that we forget to consider the insurer's credibility. However, you should only opt for well-established and trustworthy insurance companies like Care Health Insurance. In addition, you should also check the insurer's claim settlement ratio, which should ideally be above 80 percent.