Have you found some barriers to achieve success in your eCommerce business? You may have overlooked one thing- Personalization. Successful eCommerce business owners and e-retailers have embraced personalization as the ultimate solution to provide the best shopping experience to customers. It gives them an opportunity of deriving their customers' details to communicate with them consistently. With personalization, e-store owners can refine their products to serve their new and loyal customers in a better way. But, how do you make your approach successful for the eCommerce platform? You can install a Customer Relationship Management system.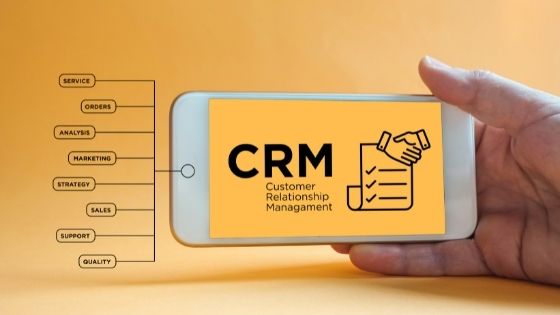 Both B2B and B2C platforms can rely on CRM to track interactions and activities of their prospective and current customers. The best CRM for eCommerce business collects and stores your customers' details. You can use this data to deliver customized solutions and more relevant products.
Personalization is now vital to ensure success in the present and future years. Your website visitors feel frustrated when you provide them with irrelevant products. Modern consumers always look for brands that offer personalized services and products.
Do you know that Amazon found a big positive change in the users' activities after embracing personalization? The giant eCommerce platform has its recommendation engine to make shopping easy for potential customers. It can track clicks, product searches, purchases, and repetitive activities. That is why Amazon provides the best shopping experience to its customers.
What data is essential for personalization?
You can take personalization to a different height by installing CRM. But, what data do you need for eCommerce personalization?
On-site activities (visits in the product page and category pages)
Traffic
Personal details
Email
Purchases
Pricing
Searches
How CRM software helps you with personalization?
Track communication details of your customers
It is important to communicate with customers effectively and develop the best online shopping experience. You need to maintain consistency in your communication to create a loyal customer base. A reliable CRM enables you to integrate different channels and record different interactions.
Thus, you need to track everything, including phone calls, live chat, social media activities, emails, and other digital communication channels. When you have no integrated system and organized customer data, you can never provide a good experience.
For instance, a customer has communicated with your representative using the live chat system. He has already sent an email to provide personal details for communication. Why should you then repeatedly ask him to enter his details? Customers will have a bad impression, and you will waste time.
Streamline the way to interact with customers by implementing a CRM.
Integrate CRM with other tools for personalized messages
The innovative eCommerce CRM software gives you an opportunity of integrating third-party tools for more effective marketing. When the sales process is triggered, the software automatically tracks the customers' contact details. That is why you will find everything organized. You will have your customers' information in one dashboard.
By availing of these details, you can send personalized messages to your target customers. It will be easy to customize your email templates. Moreover, you may resolve your customers' issues without much effort.
Customize your regular follow-up activities
To make your customer journey unique, you have to learn about the buyer's preferences. For instance, when a buyer has bought a product from your eCommerce store, you can send personalized emails about that product. Moreover, you may also recommend similar other products to those customers.
Similarly, some potential customers may have asked you to refill the stock of a particular product. In that case, you will find it easy to notify all of them about your inventory status.
Use CRM for segmenting your customers
Customer segmentation can remove the guesswork. By segmenting customers, you can categorize them into small groups. As a particular group of customers has some things in common, you can tailor your eCommerce message for them. It will be easy to design the best CTA for them.
With personalized marketing, you will get better responses from potential shoppers and loyal customers. The most commonly chosen segments in the eCommerce industry are:
High spenders
Economical shoppers
Coupon and discount lovers
Cart abandoners
Newsletter subscribers
One-timers
Registered leads
Indecisive and confused shoppers
Inactive customers
Loyal customers
Location-based segments
Identify the pain point
It is the major benefit obtained from your CRM software. You need to solve your customers' issues before starting a personalized campaign.
CRM tools enable you to record the interactions between your team and potential customers. Thus, you can easily make out why you cannot convert those leads to customers. You may identify the reason behind the:
Loss of customers
The reduction in the number of closed deals.
Slow business growth
This is how CRM helps you to make a personalized approach for eCommerce marketing. You will secure loyal customers and find an increase in sales. Choose the most reliable CRM for your eCommerce businesses.