With the current situation of Covid-19, the whole world is facing numerous difficulties. Many services are not functioning properly today and distribution services can be placed at the top of the list. The worldwide distribution companies have failed, lost profits, and tired of handling thousands of complaints about misplaced goods. Honestly, no one knows what happens to the goods.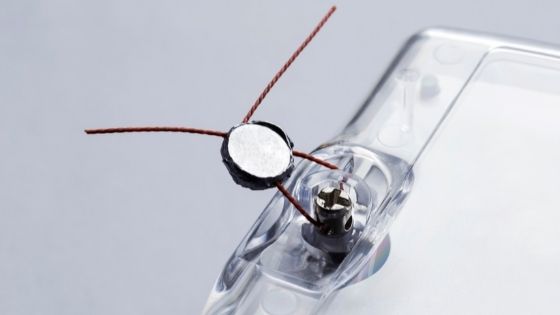 So, don't you think about using security seals before shipping goods? I think it is the best possible option that anyone can follow to protect your goods from thieves.
If you wonder, where can you buy one of those seals, head over to securt.ca security seal distributor. They have an amazing collection of versatile security seals that can be adapted to different levels of protection.
In this article, I will explain to you the most useful security seals that you can use to ship your next parcel.
1. Cable Seals
The cable seals are a kind of high-security seals that are used to seal shipping containers. Those seals provide tamper evidence and help you to detect theft or contamination. Mostly, cable seals are used in international cargo shipping, and also to secure truck trailers, airline duty-free trolleys, and utility meters.
Using cable seals is quite simples. It is durable, non-destructive, and gives the best protection to your goods.
2. Bolt Seals
Bolt seals are strong locks that can be used to protect your goods from thieves. It acts as a one-time usable padlock. Those seals are made with an advanced mechanism yet do not require any tool or someone else's help to put in place.
You can also find bolt seals with an additional hardened bolt. It is designed to prevent being removed by a bolt cutter. These seals can only be removed by a specifically designed "breaker bar".
The bolt seals can be customized in different colors, sizes and especially with a barcoding system.
3. Metal Strap Seals
If you are planning to ship a heavy load of goods, a metal strap seal is the best option for you. As it is a strong seal, it can hold a heavy load with its power. The metal strapping seals can be found in different varieties. Each one of them is designed for special purposes. Some of the commonly used seals are;
Thread on metal seals
Open flange metal seals
Snap-on metal seals
Push or push type metal seals
Nestack metal seals
4. Plastic Fixed Length Seals
The fixed-length seals made of plastic are often used for many transportation operations. These seals are also called ring seals due to the form it makes when secured. Of course, it appears as a ring. These seals are easy to use andrequire less time to fix and remove. Usually, this type of seal is used to secure tote boxes, trailer doors, etc. Some of these fixed-length seals come with a laser-etched barcode. Doubtlessly, plastic fixed-length seals are one of the best options you can choose to protect your goods when shipping.
5. Padlock Seals
The padlock seals are commonly used in airlines, cargos, and banks. The padlock seals can be considered as one of the safest ones as it enables the users to check if anyone has attempted to crack the seal. If anyone has attempted, the seal cover cracks and the user can easily recognize it. The padlock seals are inexpensive and affordable to anyone. They are available in different colors and sizes. I think padlock seals will be useful for anyone who prefers a one-time usable lock.
6. Wire Seals
The wire seals are a combination of metal and plastic. These seals provide tamper evidence and the users can send their goods without any fear of thieves. The wire seals are commonly used in airlines, cargos, and applications like utility meters and drums.
Conclusion
It is important to make sure your goods are in secure hands even though you use tracking systems. Sometimes, we cannot rely only on the tracking system as they start to malfunction and not update on time.
Therefore, I recommend you to use a security seal whenever you ship goods internationally or even locally. It makes you sure that your goods are secured.