When you're installing a new roof, you might be asked what style you are interested in by ignoring the roof safety rail and such other things. But it is very crucial to consider such things when styling your roof to avoid any mishappening. There are many different ways to lay tile or shingles on a roof. Next time you take a drive or a walk, look at the differences between the roofs in the neighborhood. Not only can you choose the color of your roof, but you can also choose the style you want the tiles or shingles to take.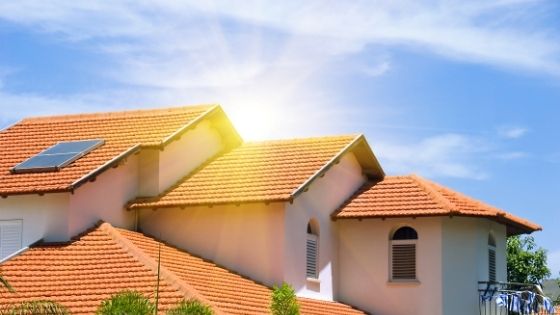 Here are a few examples of different styles to lay shingles or tiles on a roof.
3-tab style – this is the traditional shingle roof style that you will find on most homes with shingles. This design has rows of rectangle shingles that always form that classic pyramid pattern with one on top and two below.
Architectural – this style is more popular than the 3-tab style because it lasts longer. This style is done in a similar way to the previous design, but the horizontal rows overlap to create a two tone and textured pattern.
Scalloped – this style is more common with slate than metal or shingles. Each slate tile has a rounded bottom. The straight top part gets covered up by the bottom of the previous tile.
Spanish pan – this style is common the southwest in warmer regions. These are often made of clay or terra cotta. The design is curved, and they fit together and have ridges between each "wave" to allow the infrequent, yet heavy rain flow easily off the roof.
No matter the design you choose for your roof, make sure the material is suitable for the weather patterns in your region. Some roof materials are better for dryer climates while some are better for wetter. Pattern and material are both useful for keeping your safe and dry inside. Call your local Whitney, California roofing experts to consult on what you can do for your own roof.