Controlling access to your network is vital if your organization has any sensitive data or software. You can control user access in a variety of ways, but the most effective methods tend to be comprehensive ones, using tools such as Secure Access Service Edge. Here are some things you need to know about Secure Access Service Edge.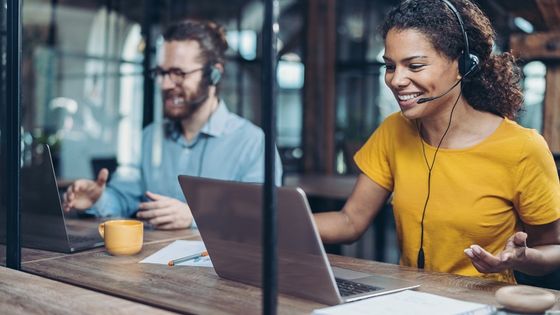 1. It Must Meet Certain Architectural Requirements
For your tool to be considered a true Secure Access Service Edge (SASE), it needs to meet specific architectural requirements. SASE is a distributed, cloud-based tool, so it allows your cybersecurity and network capabilities to converge and lets you scale these capabilities. It also provides support for any mobile or off-site users who need to connect to your computing infrastructure. However, it only works properly in the cloud. You cannot use it to bundle separate point solutions, work outside of cloud-native computing infrastructure or interface with third-party cloud servers. If your tool does any of these things, it's not considered SASE.
2. It Is A Valuable Asset
SASE is a multi-faceted tool with many valuable benefits for businesses. You can use it to scale your network and add or remove various network capabilities without needing to integrate additional tools. SASE also comes with many built-in features such as remote access management and cybersecurity. You can use its cloud-native, distributed computing infrastructure to cost-effectively add new cloud services anywhere at any time. Its flexibility, reduced cost and relatively low complexity compared to other network security tools make it ideal for companies that need to ensure their networks are constantly monitored and kept secure.
3. You Need To Classify Your Design And Users
To effectively design and organize your SASE solution, you need to customize it to your company's needs and specifications. This means you need to classify your design and users. To classify your design, determine what applications you need and where they need to be hosted. You should also think about how to help users successfully navigate to the applications they need to access. To do this, you first need to classify your users and determine who needs access to which applications or parts of your computing infrastructure.
4. It Is a Flexible Tool
Because SASE is a cloud-native solution, it is incredibly flexible. It's meant to support agile workflows and ensure scalability is quick and easy. While the initial implementation can be complex and slow, the finished product can provide your company with flexible security and network capabilities, reduced reliance on hardware and improved operations performance.
5. Prepare in Advance To Implement It
Transitioning from traditional solutions to SASE can be an involved process, so it's important to prepare in advance for your implementation. Review your existing computing infrastructure and security tools. Consider your security needs and how your current strategy and infrastructure meet those needs. You also need to prepare your employees for the implementation. Make sure they receive training to navigate the changes and use SASE effectively. Talk to management and human resources to ensure you have enough people to implement SASE and that those people understand their roles.
6. You Can Use It To Address Certain Challenges
Use SASE to counter some of the challenges of traditional cybersecurity and network defense strategies, including the cost of ownership, issues with user experience and consolidating security management. SASE solutions have a relatively low total cost of ownership because they are licensed-based, which lowers maintenance costs. SASE can improve or maintain the user experience without sacrificing any security features because of its inclusion of zero-trust network architecture. It also consolidates all your security management in one place, including monitoring, control, visibility and operations.
SASE is meant to address your cybersecurity, network security and network connectivity needs in the cloud. If you have any on-premise computing infrastructure, you may need to utilize other tools instead of or in addition to SASE. Whatever tool you use, make sure it provides comprehensive coverage and policy management for security and user access.