Your hair is your crowning glory, an extension of your personality, and a significant part of your overall look. Therefore, choosing the right hair salon isn't just about convenience or cost; it's also about finding a place that understands your style, respects your hair, and provides you with an exceptional experience every time you visit.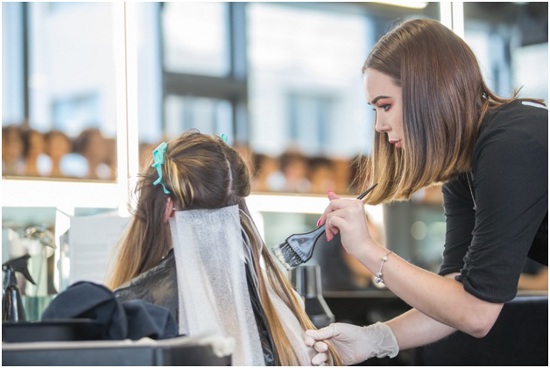 But with so many hairdressing salons in Melbourne to choose from, where do you start? Here are some key factors to consider when looking for the perfect hair salon.
1. Cleanliness and Hygiene
In today's world, cleanliness and hygiene have never been more critical, and this is especially true in hair salons, where tools are often shared between clients. The salon you choose should maintain impeccable levels of cleanliness, both in terms of the workspace and the tools they use. From freshly laundered towels to sterilized combs and scissors, hygiene should be a top priority.
Look around during your first visit. Are the floors clean? Are the workstations tidy and free of hair clippings? Do they clean their tools after each client? If you see any red flags, it might be best to look elsewhere.
2. Professional and Attentive Staff
A good salon is built on the quality of its staff. Look for a salon where the stylists are professional, skilled, and attentive. They should listen to your needs and preferences, offer suggestions when asked, and strive to give you the best possible service.
Communication is key – a good stylist will take the time to understand what you want, discuss options with you, and explain what they're doing and why. This kind of open dialogue can help ensure you're happy with the end result and build trust between you and your stylist.
3. Use of High-Quality Products
The products a salon uses can tell you a lot about their commitment to quality. Professional-grade hair products typically deliver better results than their drugstore counterparts, providing superior nourishment and protection for your hair.
Ask what brands the salon uses and whether they sell these products for home use. A salon that uses and sells high-quality products shows they care about the health and beauty of your hair, even after you leave their premises.
4. A Comfortable Atmosphere
Your visit to a hair salon should be a relaxing and enjoyable experience. The atmosphere of the salon plays a big role in this. Look for a salon with a welcoming, comfortable environment.
You'll likely be spending a couple of hours at the salon, so you'll want to feel at ease. Some salons go the extra mile by offering amenities like comfortable seating, complimentary beverages, and current magazines to enhance your experience.
5. Personalized Service
Every person's hair is unique, and as such, requires personalized care. The best salons recognize this and strive to provide tailored services that meet your individual needs.
Whether it's a specific haircut, a custom colour blend, or a treatment tailored to your hair type, personalized service can make all the difference in your satisfaction with the salon.
6. Positive Reviews and Recommendations
In the age of the internet, it's easier than ever to find reviews and recommendations for local businesses, including hair salons. Check out what others are saying about the salons you're considering.
While one bad review shouldn't necessarily be a deal-breaker (everyone has off days), a pattern of negative reviews could be a warning sign. On the other hand, a salon with consistently high ratings and glowing reviews is likely doing something right.
7. Good Value for Money
While it's true that you often get what you pay for, this doesn't mean the most expensive salon is always the best. What's important is finding a salon that offers good value for money.
This means reasonable prices for the services offered, but also includes factors like the quality of the products used, the skill and professionalism of the staff, and the overall experience. Remember, a great haircut that lasts and makes you feel fantastic is worth more than a cheap cut that leaves you unhappy.
Conclusion
Choosing the right hair salon is a personal decision, one that should be based on your individual needs, preferences, and lifestyle. By considering the factors outlined above, you can find a salon that not only makes your hair look great but also makes you feel fantastic. After all, a trip to the salon should be more than just a routine chore – it should be a pampering experience that you look forward to.