Ah, face oils… many of us have a bittersweet relationship with our face oils, as we know that ultimately, we need these oils to give our skin a deep-down hydration. And yet how often are we lamenting oily skin, clogged pores, or catching ourselves reflecting light in the mirror! Learning to love face oils is the only way to get on top of your complexion and thankfully we've got ten top tips for how to get the most out of your face oils.
Once understood, face oils are an incredibly powerful tool in the arsenal of skincare. They can work wonders on every skin type because of how fundamental they are to skin hydration, and they contribute to that fresh dewy look. If you're worried about clogged pores or prone to greasy skin yourself, plant-based essential oils will work their magic on your complexion.
Today, we'll show you 11 face oils – based on various skin types, and naturals used – that demonstrates the best skin care possible.
For Dry Skin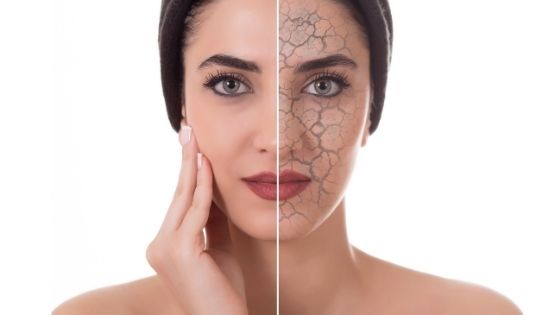 Now Solutions 100% Pure Sweet Almond Oil
This product contains almond oil, which hydrates skin, and eases eczema and dermatitis. The vitamin A gives you the zit-fighting, line-smoothing power you need.
TIP: If you're really struggling from dry skin, or if you're just after an extra dewiness for your complexion, you can actually mix your face oil with your moisturizer to create a killer combo. Just add a few drops of face oil to your moisturizer before you apply. For added hydration throughout the day, try adding a couple drops of your favourite face oil to your foundation before you apply that!
Drunk Elephant Virgin Marula Luxury Facial Oil
In an easy-to-use bottle, Drunk Elephant is a luxury brand that treats dry skin all day and all night.
TIP: Don't use too much of it. The fatty acids inside the oil will condition the skin, lock in moisture, and reduce irritation.
Acure The Essentials Marula Oil
Want a cheaper alternative? Acure The Essentials has you covered (no pun intended)! This oil, too can be worn on your skin day and night.
TIP: Facial oils are effective and a little goes a long way. We recommend between 3 and 6 drops, warmed in your palms and then applied. Doing this just twice a day can have a huge impact on your complexion and take the sting out of dry skin.
For Oily Skin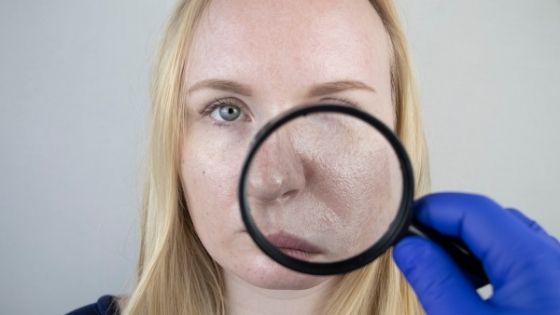 Now 100% Pure Grapeseed Oil
For incredibly oily skin, Now 100% is a cost-effective way to treat it. With grape seed acting as a natural astringent, this product will mattify your skin.
TIP: Add a protective layer of oil over your moisturizer to keep water in, and pesky cloggers out.
Majestic Pure Chilean Grapeseed Oil
Like Now 100%, Majestic Pure Chilean offers the same effects, keeping the oiliness at bay, while preventing any potential blocking or clogging.
TIP: When choosing a grape seed oil product, make sure the product contains a serum or essence (like this one), to rid any excess grease.
Teddie Organics Organic Jojoba Oil
Teddie Organics brings you a jojoba oil that's incredibly lightweight and breathable, which makes it comfortable for your skin to stay hydrated, while controlling the shine.
TIP: Jojoba oil is high in vitamin E and vitamin B, so it nourishes lips whilst being easily absorbed, avoiding that greasy lip feeling that comes with some products. So, don't skip your lips in your facial routine!
For Sensitive Skin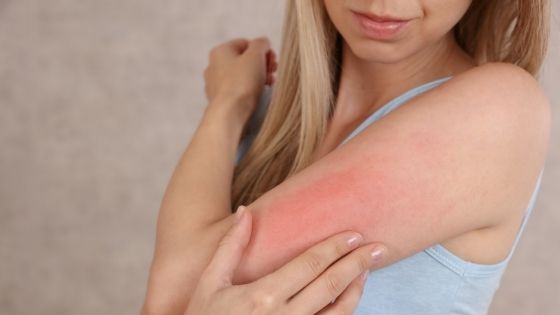 Piping Rock Natural Aloe Vera Oil
Piping Rock is full of anti-inflammatories and antioxidants to sooth and treat skin. Paraben- and sulfate-free, there's no essential oils (i.e. lavender, peppermint, etc.) to irritate the skin.
TIP: We're all unique and that stretches to our skin as well! There's no one-size-fits-all skincare regime, unfortunately, so you're going to need to find a face oil that suits your skin's needs.
Dr. Adorable Aloe Vera Oil 100% Pure Organic
Dr. Adorable gives you that added bonus of aloe vera, making it ideal for sensitive skin that's also oily or acne-prone.
TIP: Not all oils are created equal. Patch test your oil first (preferably below your ear, near your jaw). If your skin seems okay, then feel free to use the product.
For "Normal" Skin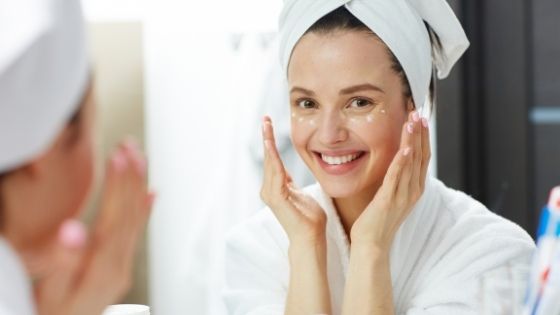 Russell Organics Argan Oil
Russell Organics gives you the best of argan oil, with a generous dose of vitamin E – which helps prevent skin damage, dark spots, and fine lines by blocking UV rays.
TIP: This product has also been proven to be great on hair and eyebrows. Certain facial oils can also work wonders for your eyelashes and brows, nourishing hair as well as they can nourish your skin. Argan oil is a go-to facial oil for this purpose as it contains fatty acids that act as a restorative to dry or damaged hair. It will give your brows and eyelashes a gorgeous sheen. Don't neglect your brows, people!
Physicians Formula Argan Wear Argan Oil
Physicians Formula, like Russell Organics, offers the same vitamin-E goodness, but at a lower price.
TIP: Despite the proliferation of skincare products on the market, sometimes going back to basics can be the right thing to you. Experiment with a mixture of essential oils to see what feels good to you. A couple of drops of lavender oil can bring down puffiness in the skin whilst tea tree oil is a great treatment for acne and lemon oil exfoliates. Mix it up!
For The "Acne-Prone"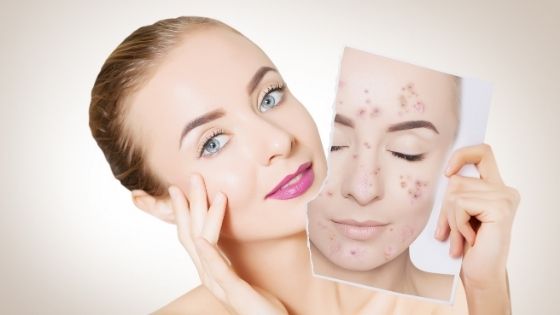 Leven Rose Pomegranate Seed Oil
Finally, a special pomegranate seed oil that's both effective and affordable: the Leven Rose Pomegranate Seed Oil. Naturally antibacterial and anti-inflammatory, this oil fights zits, and cares for affected skin.
TIP: A lot of people think they need to encourage their skin to absorb moisturizers and facial oils by massaging it in, but in fact this can have the opposite effect. Your skin will naturally absorb these products so let it do its thing.
Clear Off
There you have 11 of our top face oils for getting the most out of your makeup regimen. Knowing your jojoba from your almond can turn you into a veritable apothecary of complexion as all these oils have slightly different combinations of vitamins, acids and hydration power. Treating your oils with care will make them last longer and have an even greater effect when you apply them, ensuring you have that perfectly dewy, healthy complexion at all times.