With the penetration of high-speed internet since the last decade, digital content is taking the world by storm. Images, website visuals, infographics, and explanatory videos have become a must for websites, blog posts, branding elements, and social media posts. Experts speak that websites with engaging visual contents considerably enhance the aesthetics and appeal of the website.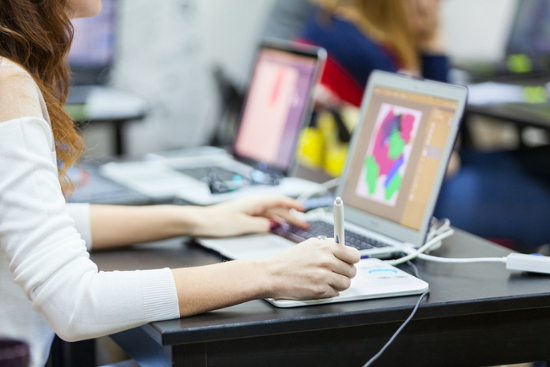 In the past, it was a practice to hire the best graphic designer to get the job done. Their expertise in designing unique, compelling, and engaging visual contents is what made them so special. But now, if you can just be a little creative and are willing to use a few software, you can produce astounding visuals all on your own. Here is a list of 4 must-read graphic designing tips.
1.Always Use An App
With a wide array of designing technologies available these days, there is no reason for you to learn the advanced techniques of graphic designing. Moreover, if you are not willing to start a career in designing, it is not sensible to learn the advanced programs.
Instead, you can make use of tools like Canva, Typito, Fotor, or Snappa. The best thing about these tools is, they come with thousands of templates for a wide array of graphics. Starting from eBook cover designs to social media graphics, they serve the purpose in almost every type of content.
2.Focus On Composition
The composition is the arrangement of design elements. Since the goal of designing is to convey a story with images, it is essential to arrange these images in a proper manner for the overall success of the design. Here is how you can do that –
Warm and bright colours attract garner more attention. Complementary colours, such as red/ green, blue/ orange, yellow/ violet, black/ white tend to create more interest.
Large prints attract more than the smaller ones. So, make sure to keep the headers and title similar to the written text. This helps create order and structure.
Lines with arrows guide the users. Moreover, shapes create visual interests in the minds of the visitors.
3.Don't Forget To Use High-Quality Stock Photography
One of the easiest techniques to give your design a professional edge is to make use of professional stock photography on your website. It is budget friendly, as well as easy to find. Moreover, it will help your target audience to connect with your ideas.
If your budget permits, you can always buy attractive images from iStock, Shutterstock, Adobe Stock, Pixabay, Stocksnap.io, Wikimedia Commons, and Pixels. However, make sure the license is applicable to your situation.
4.Be Simple
One of the most common mistakes that designers make is to overemphasize on designing. Experts suggest, using too many colours can hamper the overall designing of the website. Thus to avoid creating something messy, make sure to limit your colour palette to maximum 3 colours.
Another tip we have for you is, always limit your typography to just one or two fonts. Though there are plenty of exciting designs that don't abide by this rule, you, as a non-designer should not take this risk at all. Beauty always lies in simplicity.
Conclusion
One of the best ways to develop your concept in designing is to try and understand the works of expert designers. Try analysing billboards and graphics that you see in everyday life. Try to learn what makes them good, and why is the colour scheme so exciting.
Designing is not rocket science. Surprisingly, many non-designers learn the art of designing from scratch. If you are able to decipher what makes a design attractive and appealing, you will gradually improve as a designer.
Thus to conclude, if you want your website to look absolutely stunning, you will have to climb the ladder and establish yourself as one of the best graphic designers. Though you will have to put in a lot of effort in the initial stages, it will surely reap immense benefits in the long-run.
So, what are you waiting for? If you have the zeal to learn and a knack towards designing, act fast! We bet you will witness a steady rise in visitors each month! Best of luck!