A logo is an essential aspect of your brand identity and business. It is the face of any company, and it creates an instant impression on potential customers. Choosing the right logo design that represents your brand can be daunting. However, with the internet and technological advancements, creating a unique logo is now easy, quick, and affordable for everyone. The logo is like the face of the company and is used on all official stationery items. You can even order embossed cards for your business with your logo on it. In this blog post, we will look at how you can create a logo online.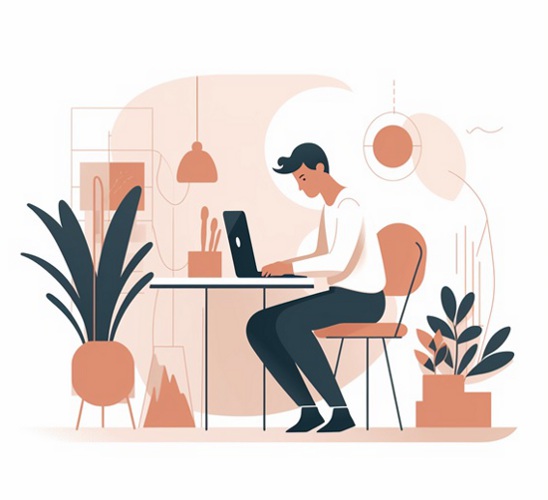 1. Understand Your Brand
Before you design a logo for your business, it's essential to understand your brand identity and what it represents. Consider the values, mission, and goals of your business and what kind of impression you want to create through your logo. A logo should be a reflection of your brand personality and values.
2. Research Your Competitors
Another crucial step to design a unique logo is to research your competitors. Analyze the logos of your competitors in the same industry and find out how they differentiate themselves from others. While you don't want to copy their design, you can learn from their successful design attributes and find a way to stand out in the crowd.
3. Choose the Right Logo Design Tool
There are several different online logo design tools out there that one can use. Some of these options are free, while others require a subscription fee for more advanced features. Here are some of the popular online logo design tools you can use:
Canva
Canva is a design tool that can help individuals, small businesses, and nonprofits create logos on a budget. They offer customizable templates, a library of images, icons, and other graphic elements that you can use to create your design. Plus, their user-friendly interface makes design easy for anyone.
Wix Logo Maker
Wix Logo Maker is a design tool that helps you create a logo for your business. You can input your brand name and choose from a variety of colors and icons. From there, you can customize the logo design to fit your personal style and preferences. Additionally, this tool allows you to test how the logo looks on different mediums, such as business cards and websites.
LogoMaker
LogoMaker is another online design tool that allows you to select from a wide range of customizable templates and icons to create a unique logo. Their user-friendly interface requires no design experience, and their customer service team is readily available to help with any questions.
4. Start Designing
Once you've chosen a logo design tool, it's time to start designing. Begin by inputting your brand name and slogan (if you have one) and selecting a color scheme. Then, choose an icon or image that represents your brand identity the best. Play around with different layouts and fonts until you have a design that you are happy with.
5. Finalize Your Logo
After you've come up with a few designs and chosen a favorite, take some time to ask for feedback from others. Share your logo with your friends, family, or co-workers and get their opinions. Consider their feedback and adjust your design accordingly. It's always good to have a second opinion before finalizing your logo.
Conclusion
Creating a logo is essential for any business, and with online logo design tools, it has never been more accessible. Whether you use Wix Logo Maker, Canva, or LogoMaker, keep in mind that your logo should represent your brand identity and values. Take your time and play around with different designs until you find the perfect one.