When you are planning to partner with an external organization or a person outside your company, you will need a contract. The process of seeing the life cycle of a contract come to actualization is called contract management.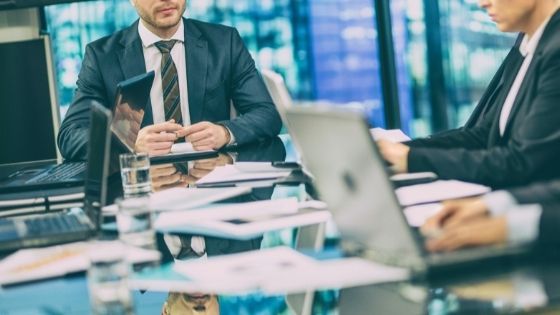 This very process summarizes negotiation, modification, execution, and lastly, termination of contracts. The whole process of contract management is really tedious, still an essential one. A general counsel attorney is a professional who can assist you with this.
5 Major Contract Management Mistakes To Avoid In Your Business
Here are the 5 major contract management mistakes that you need to avoid in your business. All these mistakes are more or less common in every business sector. But they can really hamper the whole contract management process, and eventually, your business needs to pay for the consequences.
Just by avoiding all these mistakes, you can develop positive relationships with employees, contractors, vendors, customers, and distributors.
Underestimating The Contract Development Timeline
Assume that your negotiation went pretty well; now your time is to draft the contract. A Lot more time to draft your contact than you think. Contracts are crafted for mitigating the potential risks in any kind of professional relationship.
It is vital to strategically think through the different types of negative scenarios that might occur during the lifecycle of the contract. For example, a contract should include what will happen in case the other party goes out of business, shows misconduct, files of bankruptcy, or something else.
Skimming Over The Contract
In larger organizations, it is really common that the negotiators are definitely not the authors of executing the contract, i.e., singing on the allotted line. And when it comes to business, it is really vital to cover your bases.
And for doing so, set up a meeting with the authors in order to ensure a smoother handover. Never assume that they understand the full context of a specific partnership. For eliminating any uncertainty and ambiguity, make sure you are going through every contingency.
Rushing Through The Redlining Phase
The amount of preparation you invest in the very first draft of a contract simply does not matter; you can not avoid additional negotiation. This is a particular time when any contract is most prone to clerical errors and human miscommunications.
Both parties will try to update terms in real-time. This results in disorganization and confusion. A General Counsel Attorney will come up with a proper solution. This way, you can eliminate human error and get quicker negotiations with two-sided collaboration and visibility.
Wasting time During Contract Execution
This is the very point of a contract management process when you are really close to the predicted finish line. Now, for creating a legally binding contract, all you require is a signature.
Avoid hand-delivered or faxed signature retrieval by keeping the proper momentum. Here, an electronic signature method will rescue you. Through this, you can quickly and more securely finalize a contract.
Forgetting To Go Through Your Contract
Once the signature is collected, the contract management process does not end there. In order to make sure that everyone is on the proper end of the bargain, performing regular audits is required. For renewals and deadlines, set alerts.
You also need to keep in mind that revisions are a very common part of the contract lifecycle. So, even though the contract is totally finalized, you need to be always prepared for revisions that are needed. Hiring a General Counsel Attorney is a great idea, as he will keep you up to date and also remind you of all the necessary requirements.
Final Tips
So, these are the 5 major contract management mistakes that you have to avoid in order to keep your business out from any kind of unnecessary damages. With the increasing number of your partnerships, you will be able to avoid these mistakes really easily and effectively. It is true that you will learn from your mistakes. But when it is about your business, you simply can not afford this learning procedure particularly.