Your skin goes through a lot every day, and you will notice signs of aging and other blemishes over time. While a good skincare routine and a healthy lifestyle can certainly benefit your skin, if you are looking for something more intensive to improve its appearance, you can explore other cosmetic treatment options. Below are five examples of popular treatments that can help you recapture a youthful radiance to boost your confidence.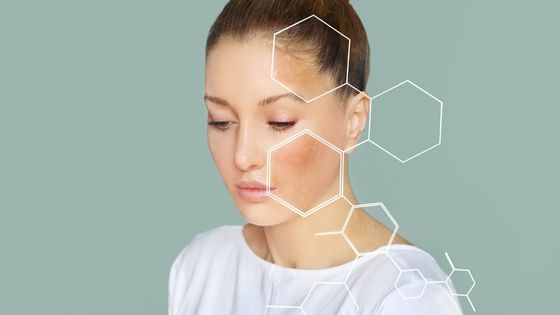 1. A Cleansing Facial
One great choice for a skincare treatment is a deep, cleansing, and nourishing facial. Many spas and dermatology clinics can offer Hydrafacials or a similar treatment. This can exfoliate your skin and clear your pores, giving you a more even skin tone and a vibrant appearance. This may be an ideal treatment for those who are new to cosmetic skincare options and want something a little less intensive when compared to surgical options or injectables.
2. Microneedling
Another choice to explore when you are looking for cosmetic skincare is microneedling. During this procedure, the top layer of skin in the targeted area is pricked by tiny needles to help produce more collagen and elastin during the healing process. You may experience some mild irritation and redness afterward, but it can leave you with plumper, fresher-looking skin as a result. It can also help to smooth out wrinkles and fine lines.
3. Botox
Botox or other injectables are very popular choices for cosmetic treatments like this. Most commonly applied to the facial area, Botox can help smooth out fine lines and wrinkles by relaxing the muscles underneath. This procedure is temporary; you will need to go back for further injections if you want to maintain this look. Click here to learn more about Botox and see if this is the right choice for you.
4. Microdermabrasion
This procedure uses fine crystals and a vacuum to remove dead skin cells. It can be used on various body parts and can successfully reduce lines, wrinkles, scarring, and other blemishes. A lot of people will require more than one treatment to see the desired results, but this will depend on your circumstances. This is will be something that you need to discuss with your clinician to help tailor your treatment to your needs.
5. Laser Skin Resurfacing
Laser skin resurfacing will remove the damaged outer layer of skin, and this will then encourage new skin to grow. It can help you achieve a more youthful appearance and remove other blemishes that might be making you feel self-conscious. Laser treatments can also be used to remove unwanted hair or tattoos, although these will be more specific treatments rather than solely focusing on rejuvenated skin.
How you look is often tied to how you feel, so if you want to try and improve the appearance of your skin so that you can feel more confident, the options listed above are popular choices and CLÉO clinic – Aesthetic Clinic in Kuala Lumpur could also be worth considering. You'll start feeling more confident in no time.