Are you looking for a way to boost or level up your career? Do you want to become a true asset to your company as a management professional? If so, pursuing an Executive General Management Programme may be the right choice for you.
Similar to an MBA, this is a certification course that helps you learn the ways to devise robust and substantial business plans and tactics aligned with your company objectives. If you're an Executive in your company, enrolling in this course will help you upgrade or level up your skills needed to supervise an entire team or department in your or any other company.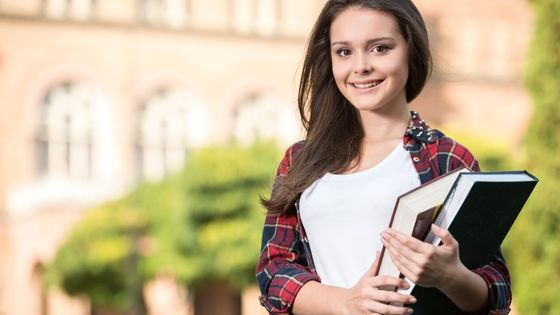 Unfortunately, India still needs an undergraduate degree or course in general management. However, one can always pursue a Bachelor's degree in Commerce or Administration and later pursue an executive general management program online for a postgraduate educational background.
This program is equivalent to MBA; it's more cost-effective, time-saving, and ideal for working professionals who don't have time to invest in a full-time MBA course. In this article, you'll learn about the general management program and why enrolling is the best choice in 2023.
Executive General Management Programme
The Executive General Management Programme, which is now easily available online, is a certificate program created for functional managers who want to transition into general management roles.
If considering pursuing this program online, ensure enrolling on a platform recognized and approved by some renowned institution like IIM C or IIM Indore. This program helps you build fundamental business skills and competencies that will enable you to manage problems involving issues from various cross-functional domains.
Peer learning is made possible by the ability of this online executive program to bring together people with various educational backgrounds, professional abilities, and experiences. The IIMs' esteemed faculty oversees the curriculum.
The program members actively participate in case studies, group discussions, extracurricular activities, and role-playing. They gain a great deal from ongoing education and professional networking with colleagues from various backgrounds during and after the program.
How is General Management Programme similar to an MBA?
Mid-level management personnel is taught the competence required to overcome problems as a firm's executive leader via the Executive General Management Programme. Like an MBA, this program enables these experts to advance in their jobs and keeps them aware of the most recent business trends.
Furthermore, the executive general management program enables individuals to think globally by enhancing their fundamental knowledge in marketing, economics, finance, and more. Now isn't that what a regular MBA also offers? Think for yourself.
For mid-level executives with a minimum of five years of work experience and technicians who wish to broaden their horizons in the company and transition to other professions, notably those who hold job positions at management levels, the Executive General Management Programme is for you.
They can opt for an MBA, but choosing this certification course instead would save them a lot of time and money. Learners will gain knowledge about modern business concepts and procedures by taking this course.
Moreover, they will acquire the knowledge and abilities needed to construct modern business plans by considering the current global reality. As an applicant, you must have earned at least 50% of the required marks in a bachelor's degree program from an accredited university or institution to continue with this program.
Also, you should hold at least one year of work experience. The Executive General Management Programme allows you to network with professionals in the field while also allowing you to learn via experience and case studies.
Advantages of pursuing the Executive General Management Programme
It is tough to have a managerial position, as new dynamics are brought into the workplace every day. However, in a position with so many facets, you must stay current with new methods. Your educational career will be personalized through this executive program.
Here are a few advantages of enrolling in this certification course:
You will be qualified to obtain an acknowledged certification from IIM.
It expands a platform for on-site, interactive learning.
It gives you the managerial skills you need to take on more challenging responsibilities in your profession.
It grants you the designation of IIM alumnus, which supports your career advancement.
It gives you the skills you need to excel in your current professional role.
For more info about similar certificate courses, check out this video here.
Why enroll in an Executive General Management Programme recognized by IIM?
Numerous management programs are available through IIM, including the well-known Executive General Management Certificate Programme. The program covers operations, finance, analytics, marketing, human resources, economics, and other management-related topics.
Top executives who enroll in the PG Certificate Programme in Executive General Management can further their grasp of the goals and operations of a business. By adopting a global mindset, they can develop the crucial managerial abilities needed to manage their tasks and duties and resolve any difficulties they encounter.
In addition, the program allows students to become alumni of IIM and gives them a chance to get practical experience by using tools like case studies from the real world. Learners in the one-year program must attend courses two days every week while completing the remaining assignments online.
Here, unlike a regular MBA, you won't have to worry about attending classes every day, which may have been difficult while doing a job.
Management professionals who enroll in this program are exposed to various facets of management, including, but not limited to, data science and analytics, accounting, operations management, communication, marketing, project management, managerial economics, operations management, management information systems, human resource management, and more.
Final words
An Executive General Management Programme online recognized by an IIM is fascinating because it enables managers and other types of executives to gain the abilities necessary to supervise a firm's teams and activities.
Much like an MBA, this curriculum will give you first-hand exposure to various business management tools and resources that will aid them in creating thoughtful company plans and excellent decisions.
They can improve their abilities and learn new ones by enrolling in an executive general management program, enabling them to make better judgments for the firm.
The program will aid in fostering the competencies required to guide the business toward success. Enrol immediately in the Executive General Management Programme offered by IIM to give your career the push it needs.