Quality control is an integral part of the manufacturing process, an element that you cannot afford to overlook, particularly since the longevity of your brand might depend on it.
Manufacturing is an intricate, highly regulated, and expensive industry to be a part of. Still, it's not without immense reward for those who manage to offer the public the best possible finished product.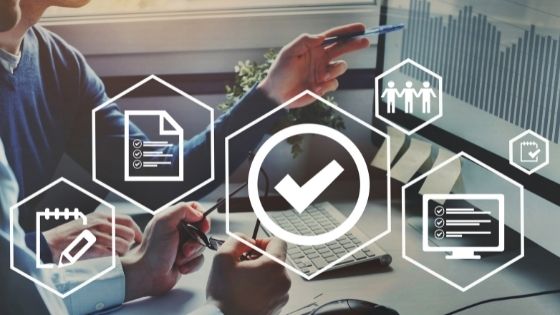 Business owners have a responsibility to ensure their products are fit for the public to interact with, to keep to their word, and to constantly find new ways to improve their processes.
If you need a helping hand to improve your own quality control efforts, it is worth thinking about the many benefits a dependable system can offer you.
Here are some points to point you in the right direction and hopefully ensure that your products are as wonderful as they deserve to be, and the public needs them to be.
Establish a Net Contents Control Method
If you claim a product functions in a certain way on the label, it best function exactly like that, or you may end up facing a costly and reputationally damaging lawsuit, one that could be impossible to recover from.
Promising a product and delivering that exact product are two very different actions indeed, but this can be addressed effectively by establishing a dependable net contents control method.
It is essential to have a system that enables you to ensure you deliver on your word and give the customers the product that they are paying for in the first place.
Software can be a huge help in this area, particularly when it's supplied by leading manufacturing intelligence companies like Hertzler Systems, so do not hesitate to check them out if you need some expert guidance on the matter.
• Failing to deliver on your product descriptions might lead you into a world of legal trouble, and you may end up losing investors and customers too.
Monitor Individual Stages of the Manufacturing Process
A process is only as effective as its weakest link, but if you are able to closely monitor your manufacturing stage-by-stage, you should not need to have a single weak link at all.
The quality of your finished product will be a sum of all of its individual stages of development, so what better way to ensure this final quality than to optimize every process along the way?
This may sound like a huge amount of work if you have not already got a system in place to help you do this, but it could be easier than you think. Ultimately, failing to do so could damage the final product, reducing the impact of all your hard work.
• Your employees can be an exceptional help in this area, provided you are able to encourage them to ensure quality at their individual stations.
Encourage Employee Responsibility
Your employees are the heart and soul of the entire operation – without their support, skills, and commitment, you will likely not get very far in any area of business, let alone quality control.
Employees who take pride in the finished product can greatly aid you in your efforts to boost the effectiveness of your quality control.
After all, it is their hard work that ensures the product gets created in the first place! It can be difficult for employees to recognize the responsibility they have to practice quality control if they are not bothered about it in the first place.
To inspire them to take on this responsibility, you should first make sure that they are satisfied in their work.
They should have room to progress in the company, access to support, the freedom to communicate their thoughts and concerns, the space to develop their professional skills, and the balance of guidance and autonomy required to flourish in a working environment.
A manufacturing company that boasts proud and satisfied employees is a force to be reckoned with.
This way, your product has to pass through many more pairs of eyes before it reaches the finish line, meaning imperfections are more likely to be spotted in advance.
• Admittedly, working all day, every day on a factory line might not be the most fulfilling of roles, so it is important to put measures in place to support your staff. Perhaps role rotation and training opportunities are worth considering in this regard.
Practice Cleanliness
Working in a messy or downright dirty manufacturing environment is not only unsanitary, but it's also depressing and bad for morale.
Plus, the overall quality of your product may suffer. This could be a result of blemishes from the environment, material contamination, or microbes on dirty worksurfaces. Whatever the case may be, there is no excuse for not practicing cleanliness and hygiene every single day.
Employees need to be trained sufficiently in order to excel in this area, as without the right knowledge, they might not know how to properly maintain machines or do a deep clean.
• Dirty factories can be a huge danger to the environment, your reputation, your product, and your customer, so failing to practice cleanliness could spell disaster for your entire operation.
Upgrade Your Machinery and Software
Machines do not last forever, nor do they remain completely effective for their lifespan, particularly once you consider how quickly technological advancements are made in the modern age.
Machinery is expensive to upgrade, but the price of failing to do so can be so much more. The latest and greatest forms of technology can help your product take the best form that it possibly can, especially if you elect to use the right software too.
Every now and then, essential machinery can start to break down and dampen the rate of your productivity, or worse still, affect the quality of the final product.
You could always consider renting new machinery if you need to look after your budget, or you can search for alternative methods of manufacturing, more sustainable and affordable ways that may end up benefitting the finished product substantially.