Maintaining optimal fertility is crucial for couples seeking to conceive naturally. Male infertility can be attributed to factors such as poor sperm quality and sexual dysfunction. The prevalence of male infertility has increased due to various reasons, including a hectic lifestyle, improper diet, general health issues, and low fitness levels. In fact, even with favourable hormonal, genetic, and environmental conditions, 13 out of 100 couples struggle to achieve a natural pregnancy. Undiagnosed causes of infertility may include hereditary or non-hereditary diseases affecting kidney function. Additionally, certain conditions like diabetes or infections such as HIV, chlamydia, or gonorrhea can impair sperm function, leading to male infertility.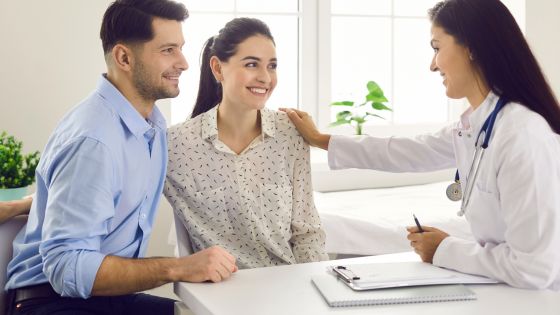 To combat infertility in males, doctors often recommend adopting a balanced diet, engaging in regular exercise, and improving overall lifestyle choices. Furthermore, including a specific male fertility booster can also be beneficial. Here are five of the best ways to enhance male fertility:
1. D-aspartic acid
D-aspartic acid (D-AA) is a form of amino acid that stimulates hormones to produce testosterone. This amino acid targets the glands which produce D-AA in semen and sperm cells. Studies show infertile men have lower levels of D-AA as compared to fertile men, which makes D-aspartic acid supplements an effective male fertility booster.
2. Antioxidant supplements
Antioxidant supplements are beneficial in reducing the risk of diseases and preventing the damage caused by oxidation. A combination of antioxidants such as vitamin C, vitamin B, and CoQ10 (Coenzyme Q10) has been proven to result in improved sperm quality and enhance male fertility.
3. Calcium
A deficiency of this essential mineral has been observed to cause a decrease in sperm count. Doctors prescribe calcium as a male fertility booster medicine as consumption increases testosterone levels and shows a subsequent rise in sperm count.
4. Vitamin D
The consumption of Vitamin D has been observed to boost testosterone levels, which improves sperm count and sperm quality. Consuming food supplements that are rich in Vitamin D and exposing oneself to sunlight can improve sperm health and act as an exceptional male fertility booster.
5. L-arginine
Researchers have observed that the consumption of l-arginine, an amino acid that produces a protein in the body, promotes healthy testosterone levels. This male fertility booster supplement promotes the secretion of luteinizing hormone (LH), which is used by the testes to produce testosterone.
6. Zinc
Zinc is an essential mineral beneficial for efficient hormone regulation. It is found in high quantities in meat, fish, and eggs. The deficiency of this mineral causes low testosterone levels and poor sperm quality. Male fertility booster supplements containing zinc can help to increase testosterone levels and improve sperm quality. It has also been observed that consuming a combination of folate and zinc improves sperm quality and count.
Key Things to Keep in Mind Before Consuming Male Fertility Booster Supplements
It is essential to improve your health and fitness quotient by focusing on your diet and consuming nutritious foods. Avoiding the consumption of drugs, alcohol, and tobacco is equally important to improve male fertility. Doctors also recommend regular exercise to improve sperm parameters such as count and quality.
However, it is recommended to consult a certified medical practitioner for guidance toward suitable supplements for your body. Supplements are recommended on the basis of your lifestyle, genetics, and medical history. Consuming supplements with incorrect knowledge can be detrimental to your health. So, take care of your health by inculcating the recommended steps.