The advice that property is a good investment is often trotted out, but having a property portfolio can seem like something that's totally out of reach to everyone except those who have already made their fortunes!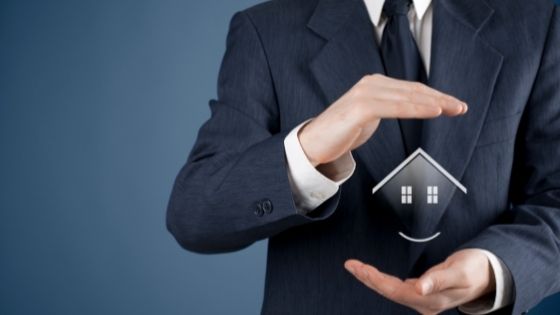 However, there are a few strategies for making money from property that can be effective, even for those of you who don't have a vast amount of capital behind you.
Buying a fixer-upper
If you can find the right property, then buying a fixer-upper can be a great way to make a profit.
Usually, properties that are in need of work will sell for less than the market value, so you can buy them more cheaply than other properties. To turn a profit, you need to be sure that once you have done the work, you will have increased the property value enough to pay for the work and other expenses.
Some things to consider are:
Hidden costs. Be sure that you get a full survey carried out to uncover any potentially expensive issues. Things like dampness or problems with the roof can cost thousands to repair, so you will need to factor them in.
Location. Location is really everything when it comes to property; for most people, proximity to employment or the activities that they love will be a deciding factor when it comes to their choice of home. Choosing an up-and-coming area where there is development scheduled can be a great way of maximizing your investment in a property.
Sweat equity. Taking on a development project where you can do a lot of the work yourself (known as sweat equity) will save you a lot of money! When viewing potential properties, consider those where the work needed is something you can do yourself.
Getting a property below market value
Properties don't necessarily have to be fixer-uppers to be sold below market value. Sometimes people are motivated to sell their property quickly and therefore at a lower price. If you can be in the right place at the right time, you can profit from this.
Try to cultivate good relationships with estate agents in the areas you are considering, and make sure you are always on the lookout for a bargain. You never know when the perfect property might come up.
Make money from space at home
You don't need to buy a whole new property to make money from it!
If you have a driveway, you can earn a reasonable amount of money by renting it out as a parking space to people who need one. In the same way, you can also offer storage space in your home for a fee, particularly if you have a dry and secure garage, shed, or attic space.
Converting properties into flats
If you own a large property, you can capitalize on it by splitting it into multiple smaller properties. Space is at a premium, particularly in city-center locations, and more people are looking to live in cheaper, smaller properties like flats.
This will take some investment capital, but most private money lenders will be willing to help you if you can demonstrate a sound business plan.
Install green technology
Depending on where you live in the country and how much sun you are getting, it can be a great idea to take a look at solar power for your home.
Solar power can help you cut down on your energy bills, and it can even make you money as you sell the energy you don't use back to the grid. How profitable solar power is depends on the type of property you live in and the weather conditions, so it's a good idea to get an assessment from an expert before going ahead.