Whenever we purchase something from a store, whether it is food, a piece of furniture, an appliance, or even an accessory, we always want to check its quality. And whether we admit it or not, we somehow base our perception on buying an item through its reviews, advertisements. And most especially, the public image of the product.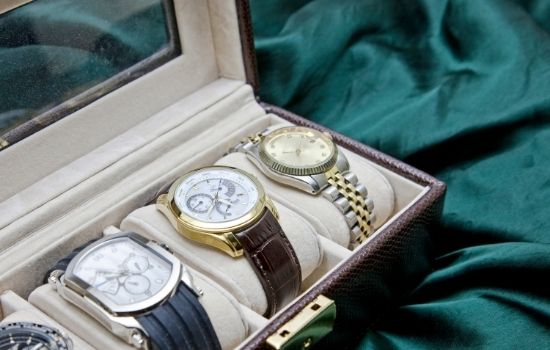 So as with buying watches, it is also important to have a little background check of which brand we should invest our money on. We did not want to purchase a luxury watch for an expensive price, only to find out that it does not have the high-quality that we all long for. If you are searching for the most reputable luxury watch stores, we lay down the top 3 most reputable and luxurious watch brands for men and women that you will consider buying.
1. Hermes Watches
Are you looking for a Luxurious and fashionable brand of watches? For the first stop, we recommend you to Hermes. For the uninitiated, it is a French brand known for being ingenious, sophisticated, restrained, and smart-looking. They have established an image for making high-end, unique, and incomparable timepieces since the 19th Century. What makes it truly special is that they always sought to produce iconic and nautically inspired timepieces for men and women. Aside from being widely renowned for their variety of luxurious and high-end watches, Hermes is also a trusted shop for almost a century, as they progress from initially crafting stunning saddles and harnesses for horses to creating leather goods such as belts, jackets, bags, and of course, watch straps. Not to mention that the Hermes brand gained a reputation for making quality watches since 1928 when they first introduced their first-ever timepieces in the market. It was such a long time ago that someone can easily trust, invest, and buy their worth looking luxury watch.
If you are looking for a stunning, elegant, and classy ladies' watch, Hermes Clipper Watch should be your top pick. It has a gorgeous rose face, shining stainless steel accents, and high-end quartz movement making it the top choice and the most popular classic lady watch on the market today. It looks naturally-aesthetic, and it has a distinct round stainless steel case that reminisces Clipper, a ship's porthole which is its etymology.
They do not only sell luxury watches, but they also offer a wide range of products such as bags, belts, clothes, and accessories. Since their company has started making leather goods, Hermes is also known for manufacturing signature and high-quality bags. Some of the most popular Hermes Bags are Birkin, Constance, Kelly, Hermes Garden Party, Bolide Bag, and Hermes Backpacks. It is worth investing in because it is made from the finest of materials and crafted with utmost perfection. Just like their watches, Hermes also offers their customers to repair their bags as it wears away. With that, No one can deny how popular, powerful, and exceptional a Hermes brand is as it is endorsed and advertised by the famous personalities and celebrities Kim Kardashian, Victoria Beckham, and Jessie J. Hermes.
2. Rolex Watches
Rolex Watches are also one of the most popular in the market and is highly recommended. They offer quintessential men and women luxury watches that come with a variety of materials, sizes, and designs that will suit everyone's taste. What is unique with Rolex Watches is that they design their product extremely and remarkably durable. That is the reason why Rolex watches have been the top choice for all adventurists and explorers. It is also perfect for those people who are fond of doing sports. Their company puts their watches into different paces to ensure their durability and make sure that they can handle deep water, extreme altitudes, and hard knocks.
You can always find someone who wears Rolex in a sailing event, performances, motorsport race, golf tournament, and even on the crowd of spectators. So if you are the type of person who is really into practicality and reliability, Rolex Watches is the perfect fit for you! It does not only meet your expectations when it comes to durability but will also boost your confidence by looking luxurious. Their model's line includes the Submariner, Daytona, Explorer, Oyster Perpetual, and the Datejust.
3. Cartier Watches
Another highly reputable brand of watches is the Cartier. Just like Hermes, Cartier is also a French brand that designs luxury watches for men and women and also produces other types of jewelry and accessories like earrings, rings, necklaces, bracelets. It is a one-stop-shop for all your luxurious desires! They also have sunglasses and leather goods. Just like the previous two shops, Cartier also offers a variety of watches with elegance and durability. One of Cartier's most popular lines of watches is the Tank, inspired by the Western Front tanks. You might want to browse their shop to know more about them!
Takeaway
Watches are considered not only as a timepiece but also as an accessory. When purchasing one, we want it to be high-quality, exceptional, popular and will last for a long time. It is something that everyone wants to have as its value increases as time goes by. By just stumbling upon the watch stores we have listed, elaborated, and reviewed, you can be assured that you are in the right shop! Make sure to check WatchShopping to know more about the variety of products they offer!