The opioid epidemic has been a cause for concern in the American health space for decades, first acknowledged as a health crisis in the 1990s. It involves the misuse and abuse of opioid drugs (such as prescribed drugs, heroin and synthetic drugs) – leading to accidental overdose deaths and addiction problems.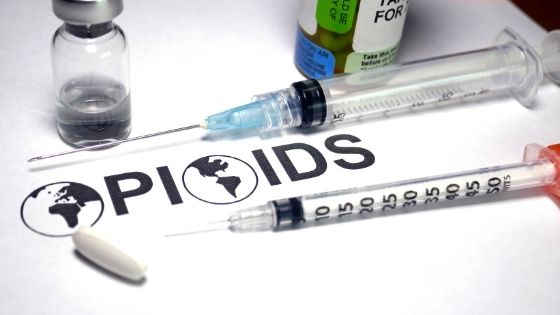 Since the late 20th century, medical professionals and government bodies have worked together to research and address the opioid crisis. Read on to learn more about the beginnings of the U.S. opioid epidemic – its causes and acceleration into a health emergency – as well as its future direction not only in the U.S. but globally.
A Dangerous Start to the 21st Century
The first wave of the opioid epidemic hit the U.S. between the 1990s and 2010, when pharmaceutical companies introduced new opioid products to treat common chronic and musculoskeletal pains.
While opioids had existed as medication before this time, the surge of new opioid products in the late 1990s – such as OxyContin – coupled with lack of knowledge over the addictive properties of opioid prescription drugs propelled the opioid epidemic into existence. In fact, it was not until much later in a 2007 lawsuit that a pharmaceutical company admitted to the addictive qualities of opioid pharmaceuticals.
In addition to the lack of medical research surrounding opioid drugs, the cheap prices of prescription opioids also caused them to be over prescribed to patients. According to an article published in Nature, this led to more patients purchasing the drug. Doctors in private practises were also financially motivated to sell opioid pharmaceuticals (as a quick form of treatment) to increase the volume of patients they see.
This misuse led to the current opioid epidemic, with an estimated 10.1 million individuals recorded to have misused opioids in 2019. Of these 10 million, 9.7 million misused prescription pain relievers – a direct result of the opioid epidemic.
Fundamental and Future Changes
The US opioid epidemic is currently at its peak as government institutions scramble to address the problem at its source.
According to the Center for Disease Control (CDC), the U.S. Government is taking steps towards slowing down the opioid epidemic, including:
Monitoring trends concerning the epidemic to build a better understanding of its future implications
Increasing research on opioid-related overdoses, drug abuse and misuse
Providing more funds to health institutions to inform public health response and prevention activities
Promoting the use of alternative pain-relieving treatments (such as manual therapy).
Due to prescription opioids being primarily used for their pain-relieving effects, experts are now turning to alternative pain management strategies to decrease the rate of opioid misuse.
Although opioids are still recommended for chronic cancer-related pains, alternative pain management strategies like manual therapy are becoming common treatments for musculoskeletal pains. Scientific studies have suggested that manual therapy in the form of spinal manipulation is effective for managing chronic back pain.
To help slow down the opioid epidemic in the U.S., initiatives drafted by the CDC need to be applied. Furthering research on alternative pain management strategies such as manual therapy and their effect on chronic pains may also be worthwhile to slowing down the crisis.