Royal Melbourne Institute of Technology University is a prominent educational institution for art and design, engineering, architecture, computer science, business management, and other subjects. Getting into one of the top 60 global universities, like RMIT University, is a dream come true for many students. In order to select the right RMIT accommodation for student in Australia, it is vital to consider some factors like location, safety, budget, property type, amenities offered, etc.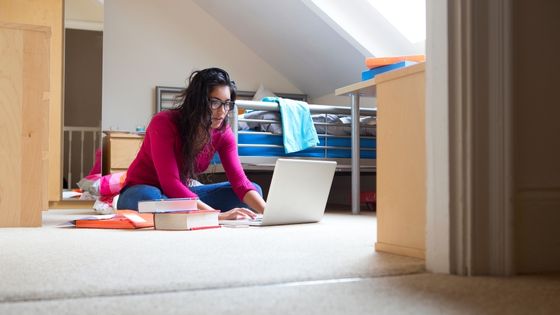 What Aspects To Pay Attention To When Looking For The Ideal Student Accommodation Near RMIT University
RMIT University is a popular and the best public university located in Melbourne, Australia. Below are some of the crucial aspects that a student has to take into account to get the ideal accommodation near RMIT University.
● Distance From The University
One crucial deciding aspect is how close the accommodation is to your university campus. Inexpensive student housing options involving one or two hours of commute could result in higher travel costs and pressure. If you have enough budget, select a student housing close to your university. It will be convenient, and you will save time on long commutes. You can go to your room if you get free time between the lectures.
● Utility Expenses
Inspect if the rental fee includes utilities or if they are separate before choosing RMIT accommodation for a student. It would help if you remembered that some utilities are included in the rent and others are not. Utilities comprise electricity expenses, water bills, laundry room expenses, gas costs, garbage pickup fees, sewage bills, etc.
● 24/7 Wifi
For university students, having a reliable and quick internet connection is essential. You will likely require constant 24/7 wifi to do your academic work and stay in touch with your family. So always make sure the property retains a reliable wifi connection. Remember to ask if there are extra charges for an internet connection.
● Communal Facilities
Most students believe that community spaces are essential to their university experience. Many student housing options maintain a shared lounge area, a gym, a movie theatre, etc. It is an incredible way to meet new people. After a long day at the college, you can choose to relax by utilizing these amenities.
● Safety And Security
The importance of student accommodation security is sometimes overlooked in the rush of entering a dream college. For the majority of the students, their experience as a student was greatly impacted by the security of their housing. Choose the housing options with 24/7 CCTV monitoring, 24/7 guards, fire exits, smoke alarms, etc.
● Convenience
When choosing the proper student housing near your university, inspect if there are any conveniences in the neighbourhood, like affordable restaurants, stores, healthcare facilities, police stations, etc. Staying in a place that is close to these amenities will give you peace of mind and come in handy during emergencies.
● Deposit And Lease Terms
A deposit up to the amount of the rent may be required. The landlord requested this as a caution fee, and it will be refunded once you have moved out and complied with the agreement's move-out requirements. Go through the lease contract entirely and make a note of any critical information, including the least duration, check-in and check-out time, the utilities offered, extra fees indicated, etc.
Bottom Line
Enrolling in a prestigious and globally leading university in Australia promises excellent education and career options for students. Students should check the aspects mentioned above to choose the best housing near their RMIT University, which helps them get decent accommodation.