When you decide to put your property on the market and sell it, you'll want to get the most money you can for it. Any house will sell if it's priced correctly, so if you don't do any work and there are jobs to do around the house, you'll need to take that into account when deciding how much to market the property for. If you don't mind losing some money on your property – or at least not gaining as much as you would have done – then you can sell it without doing anything and move on, as long as you price it right. If you want to maximize the value of your property and get the best price possible, consider making some improvements before you put it on the market. You may need to rent a dumpster to dispose of the waste materials generated during the renovation process. Head over here to learn more about the options available and to rent a dumpster that will meet your needs.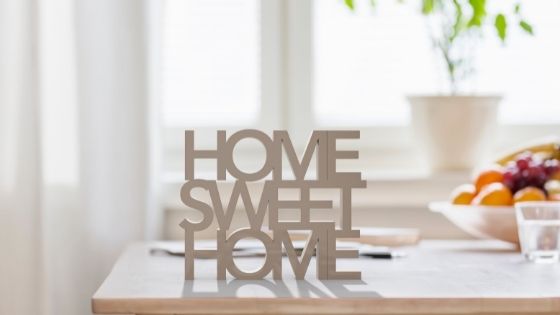 However, most people are going to want to get as much as they can for their homes. When they do, it means they have a lot more choice about where they go next – it can make a big difference. With that in mind, you'll want to make your home look more valuable when people come to see it. Here are some ways it can be done.
Declutter
Did you know that a cluttered house can be valued less – or seen as less valuable – than a tidy one? People who come to view a house that is full of someone else's possessions, especially if those possessions are untidy, won't be able to imagine their own items in the property as easily as if the house was tidy and had less 'stuff' in it. So they might still make an offer, but it will likely be a much lower one than you would want. They don't know what work they might have to do to make things right because they can't see, so they hedge their bets.
If you want to make your house more valuable, make sure you declutter. You'll have to pack everything away anyway if you're moving, so start early. You can store the boxes in the attic, garage, or even a self-storage unit. Now your viewers can see the property properly and will make a better offer.
Curb Appeal
If you have good curb appeal, you'll find that your property is valued higher. Everyone wants to live in an attractive house, and the better your house looks, the more you can ask for it. If your front yard is full of weeds, your front door is chipped and has peeling paint, and your fence is falling down, your home just won't look good to potential viewers, and if they make an offer, it will be a lower one.
To make your house more valuable, make sure the front looks good so that when people arrive to look around, they are immediately impressed. You can make your yard neat and tidy and even plant new flowers and shrubs. You can also look at designer garage doors and front doors to ensure your home looks great.
Update Your Kitchen
If there is one room guaranteed to add value to your home if you update it, it's the kitchen. Many people want a great kitchen – even if they're not great cooks, it's still the heart of the home in a lot of cases. This is why it's important to ensure your kitchen looks great.
You could install an entirely new kitchen, but this will depend on your budget, and it's worth speaking to your real estate agent to see if it would be worth it; it might cost more than the value it would add. If that is the case or your budget – or time – is more limited, you could instead simply upgrade the cabinet doors and put in a new sink, for example. Simple changes can make a huge difference and improve the value of your home.