In today's competitive world, data analytics is a strategic focus for businesses of all sizes and in all sectors. However, building and maintaining analytics infrastructure and workloads is a time-consuming, difficult process that needs substantial hardware and software integration and testing. Companies have been creating, gathering, and keeping enormous volumes of data for many years. More and more problems or opportunities are realized as firms become more data oriented. Analytics as a Service offers swift analysis of data, on-the-fly. It lessens the need to maintain hefty infrastructures and helps users access analytics from wherever they are.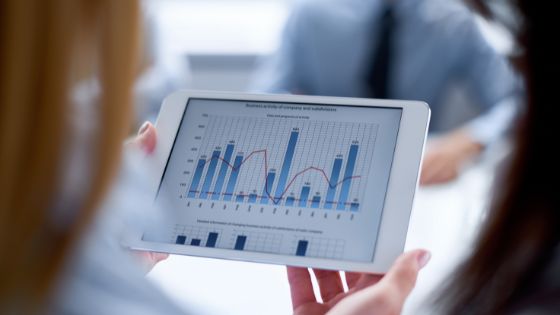 What is analytics as a service
Analytics as a Service (AaaS) offers subscription-based data analytics solution and offers a completely tailored analytics platform. It uses a cloud-based architecture for information delivery and cutting-edge tools that let users customize and set up according to their goals, needs, and specifications.
With AaaS, your company may profit from Big Data analytics without having to make a substantial additional investment in infrastructure that is specially created to support storage and meet your company's needs.
Companies obtain robust data analysis capabilities by using analytics-as-a-service. They don't need expensive server space or a full-fledged data analysis team as they can use cloud-based BI solutions to self-analyze massive data and generate insights.
Benefits of analytics as a service
Small and midsize organizations can take advantage of the potential of data analytics to make business choices by using the analytics as a service strategy. The following are some strategic benefits that business owners can get from AaaS platforms.
1. Customizable Reports
Analytics as a Service, an extensible analytical platform made available via a cloud-based delivery mechanism, enables you to customize the solution and create reports that are tailored to your unique business requirements. With a variety of dashboards and reports, you may receive precise insights into your business that would in turn help you to make quick and informed decisions.
2. Enhancing Decision Making
Business companies that are considering using data analytics services typically face a high learning curve. Particularly in the case of small-scale commercial enterprises, the time and effort needed to overcome the learning curve frequently limits the ability of data professionals to derive pertinent business insights. The flexibility of choice provided by AaaS platforms and their simplicity help remove learning's barriers, which ultimately results in faster adoption and decision-making.
3. Real time analytics and insights:
Real-time analytics have restrictions due to issues with data quality, application performance, cloud subscription plans, and other issues that are specific to each business. By enhancing the analytics engines with the cloud service providers, AaaS directs data analytics towards a "real-time" approach. Businesses can implement real-time analytics at a lesser cost as analytics as a service offers lightweight tools and a platform easily accessible from anywhere in the world.
The top 3domains analytics as a service can stimulate
1. Retail:
Analysis of client data from their mobile devices, in-person encounters (recorded through surveys and opinion polls), and online activity can be very profitable for retail operations. From receiving client data, analytics as a service can derive insightful information about customer service. In order to match products and services with certain customer demographics, it helps retail management firms to comprehend consumer behavior and decipher customer personas.
2. Manufacturing Predictive Maintenance:
Business activities use a variety of in-service equipment that needs routine maintenance, such as warehouse management and logistics. The scheduling of maintenance tasks is made possible through predictive maintenance. Without deploying complicated in-house solutions, analytics as a service platform acts quick to bring out predictive needs well in advance and make the maintenance process smoother lowering the downtime.
3. Stock Market:
It is crucial for business owners to tap into the appropriate data stream and use the best data analytics application to draw real-time insights in order to enhance productivity and improve efficiency. Analytics as a service platform provide owners of stocking firms to attain deeper business insights on-the-go and make quick decisions on right types of investment.
Key Takeaways:
In order to improve customer experience, decision-making, and operations, many businesses are now embracing analytics as a service with open arms. Future developments in cloud computing will make it easier for many companies to migrate to AaaS in order to meet potential obstacles and advance in the right manner.