It is very important to consult the right experts if you want to make a successful sale. With so many legal bindings and red tape associated with the field, it is daunting to get the paperwork right to the T before the closing. A real estate attorney is a seller's go-to person for their documentation doubts and also, in some states attorneys are mandated to authorize the sale deal.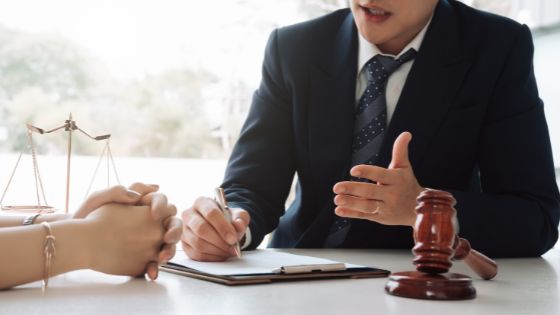 Here is everything you need to know about the significance and function of real estate attorneys.
1: Scope of a real estate attorney
A real estate attorney who is specialized in dealing with the legal component of a property sale deal. They need to pass the BAR exam to become a master in the field. They also need to be working in the field of real estate to know all the minute details of conducting a successful sale. Buyers and sellers both require an attorney who specializes in property law to handle every little legal requirement to make a sale.
2: Significance of a real estate attorney
A real estate attorney handles everything from buying, short sales, foreclosures, verification of documents and disclosures, and keeping in mind the legal bindings of every state. Sellers, especially those who have taken the FSBO route, need to understand that getting their paperwork in order is a basic requirement to crack a profitable deal and only a real estate attorney is of help in this area.
3: States where a real estate attorney is compulsory for sale
The states of Connecticut, Delaware, Georgia, Massachusetts, North Carolina, Rhode Island, South Carolina, and West Virginia have a mandate to get the closing done only by a real estate attorney. More specifically the transfer of title is done only by a real estate attorney in the above-mentioned states.
Apart from the transfer of title, there are a lot of other factors where an attorney is needed. Functions like the review of the sale agreement and closing document, drafting, and verification of deeds.
The states of Illinois, New Jersey, New York, and Ohio do not have a practice of hiring a settlement agent hence real estate attorney plays an important role here.
4: What does a real estate attorney do for buyers and sellers?
The main function of a real estate attorney is to make sure that their client is well protected from legal technicalities and that the sale is litigation proof. For sellers, specifically, the attorney handles the transfer of the title document which is one of the most crucial papers while making a sale. The attorney administers the signing of the title deed which contains all the information concerning the property, its ownership, and its sale.
Lawyers specializing in property law also deal with foreclosures and short sales. They are mediators for the sellers in case they face any dispute over the concerned property by tenants or even multiple owners.
For buyers, assume the responsibility of drafting the agreement of purchase, battle disputes, and legal issues, and at times even help in the cancelation of contract in case of any discrepancies. The attorney representing the buyer also reviews all the paperwork presented including the title.
A closing attorney also usually is in play to review the closing settlement and review the disclosure form. They generally represent both parties. This is a very important document as it contains payment history, mortgage details, and details related to the loan amount, among other things.
Generally, these matters are not easy to understand for a lay person and hence attorney is required to handle the same.
6: Who pays for the real estate attorney?
Property lawyers or real estate attorneys on per hour basis. The price range is generally around $150-$300 per hour. They charge more if hired to look at the entire process. It would be a less expensive affair if they are hired to look only at the documentation before the signing.
Typically, the buyer and seller decide to split the attorney costs equally. Sometimes, there it is pre-negotiated for a buyer to bear the costs. Some states have mandated buyers to pay for the attorneys.
7: Is having a real estate attorney negotiable?
Different states have a different set of rules about real estate attorneys and their authorization to conduct a successful sale. There are certain states where it is not mandated to hire an attorney despite this, it is prudent to consult one because like mentioned before, either buyers or sellers can't be well-versed with all the legalities required to make a sale and hence having a lawyer could therefore ensure a smooth sale and prevent future litigations.
It is also important to note that FSBO sellers or those opting for a real estate agent, both need to hire an attorney because it is important to get the legalities out of the way otherwise whole transaction could fall through.
An attorney acts like a mediator and also protects your interest legally so it is always helpful to spend a little extra and hire one even if your state doesn't mandate their authorization.
8: Conclusion
To sum up, a real estate attorney is required while selling a home by an owner, while purchasing a residential property if your property is under some dispute. It is a highly specialized job and only experts can handle the minute nitty-gritty of this demanding job. Though not always compulsory, it is recommended to hire a property lawyer to look at all the paperwork, review the other party's documentation, assess or change the title deed, etc.
Looking for a real estate attorney? It is fairly simple to find one. A real estate agent or company generally has a database of experts required in property deals including an attorney. Buyers or sellers can check online resources for contacts too.
FSBO sellers can check with the Flat Fee MLS companies as they provide these additional services along with the listing. American Bar Association is a good platform to begin. They have credible resources and can meet your legal attorney's needs.