The magnificence of India knows no bounds. There are many national parks in India you can visit to be able to experience their beauty. India has a heritage that is brimming with richness and asks to be explored. Remaining one of the top tourist destinations for a decade, it is rich in history and a landscape fit to capture one's heart. With a diverse climate extending from the snow-peaked Himalayas to the dainty tropical rain forests, India houses plenty of national parks that are a must-see. If it is not already on your bucket list for 2021, it will be after this read.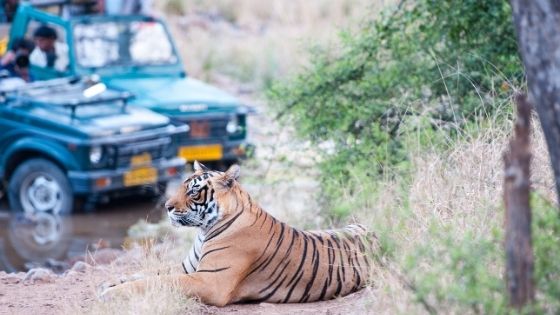 National Parks in India
There are over a massive 80 national parks in India, all unique in their geography and climate. They are a famous visit by tourists and cater to lots of diverse ranges of flora and fauna. Additionally, it also houses a variety of animal species with unique habitats. Some of these national parks conserve endangered and critically endangered species of animals such as Tigers, Asiatic Elephants, Asiatic Lions, rare migratory birds and rare species of Deers.
1. The Corbett National Park, Uttarakhand
This National Park was developed in 1936 by the famous environmentalist and Conservationist Jim Corbett. Located in the Nainital District of Uttarakhand, this park is not only massive but also divided into five zones. You can spot a number of tigers here, it houses many other animals too such as leopards, elephants, species of deers and birds. The most famous sightings are that of elephants and their large herds. The park offers trekking, bird watching, jungle safaris and waterfall experience.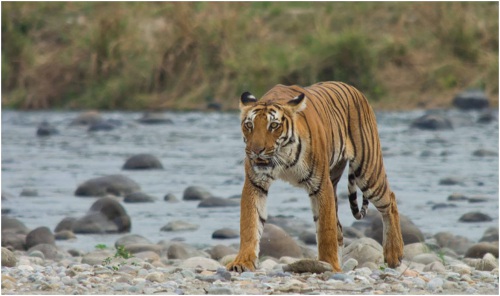 2. Ranthambore National Park, Rajasthan
This park presents a mixture of history with nature.It houses a fort built in the 10th century and the reserved forests around it were primarily hunting ground for many Mewar Kings. It is a wonder of rocky peaks and sloppy cliffs. It houses a diverse blend of flora and fauna, along with thirty tigers. The park has an abundance of varied species of deers, leopards and other jungle cats.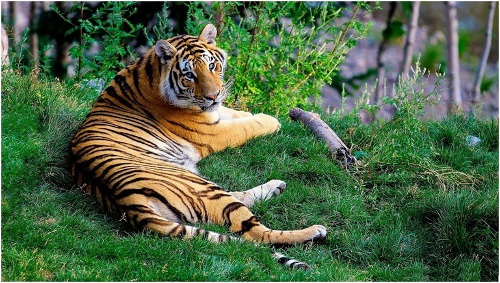 The picturesque location makes this national park a major tourist attraction.
3. Kanha National Park, Madhya Pradesh
This park had been the inspiration behind Rudyard Kipling's classic novel, The Jungle Book. The park has excellent lush sal and bamboo forests, lakes, streams, and open grasslands. Moreover, it is well-known for its conservative programs and many endangered species of animals such as Bengal Tigers, leopards, four horned antelope, sambal deers and many other species.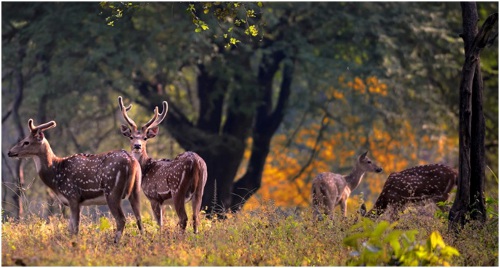 4. Pench National Park, Madhya Pradesh
Its name is based on the name of the river that passes through it. It partitions the park into the east and west sides. Vibrant with wild natural beauty, hilly terrains, teak forests, and thick vegetation, It is an excellent place for bird watching and river rafting. You can easily spot a tiger here among many other animals such as chetals, sloths, bears, leopards and many other species of animals.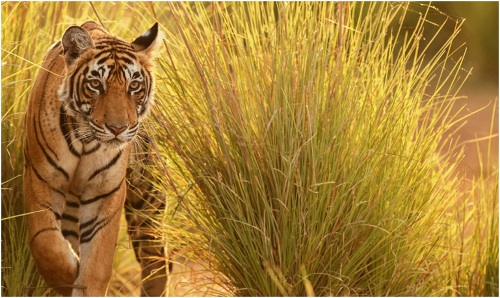 5. Bandhavgarh National Park, Madhya Pradesh
This park is famous for its spectacular setting and having a large population of tigers. It is beautiful with broad green valleys, rocky terrains, and cliffs. One of the main attractions within the park is an ancient fort that is 800m high. The Bandhavgarh National Park is quite famous for its abundance in Tigers and supports a unique habitat for many species of wild animals such as The unique and rare White Tiger, Elephants, Sloth bears and Leopards.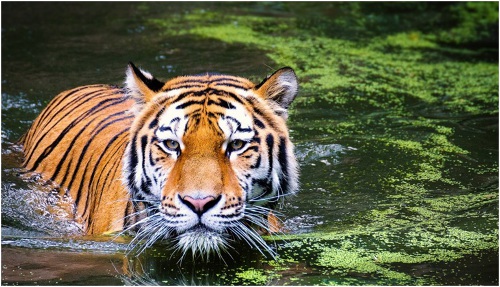 6. Kaziranga National Park, Assam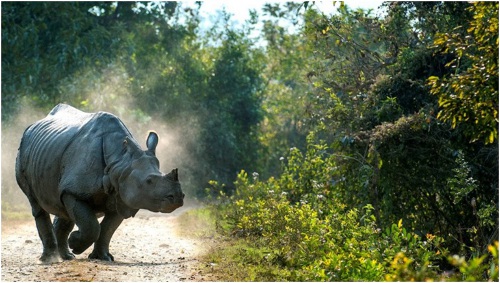 Located on the banks of the Brahmaputra River, one of the most powerful rivers in the world, there are many grasslands and extensive swamps in this park. This is also home to the famous one-horned rhinoceros. The environment makes it possible for breeding prehistoric-looking creatures, along with almost 40 significant mammals such as Bengal Tigers, Crocodiles, Bears, leopards, jackals, fox and elephants. There is a magnificent elephant safari that will take you sight-seeing all over the park.