There are several well-known milestones which occur when you date a new partner, and each step of the way, as long as you have the love and respect of your other half, you can't go far wrong in your relationship.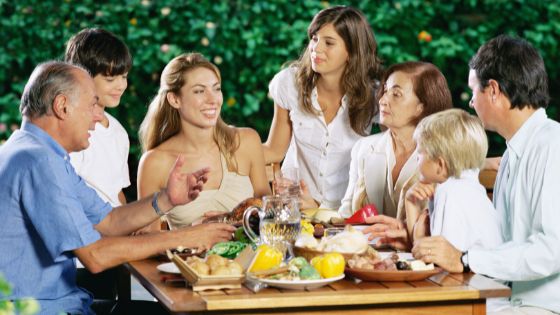 However, when things start to get slightly more serious, it may be the right time for you both to meet each other's parents. Providing your loved one doesn't live at home with them, presumably this will be made into a big event whereby you'll want to make the right first impression.
With this in mind, read on for a few handy tips on meeting your partner's parents for the first time.
1. Be Yourself
No doubt, the most important thing to remember ahead of meeting his or her parents, is to be yourself.
If you are someone, for example, who is naturally extroverted, there is no point in pretending to be shy and introverted. Although you may wish to come across as being demure, you'll have a hard time hiding your forthright opinions and you won't be able to keep it up the pretense for long, because your real personality is bound to come out eventually.
2. Dress Accordingly
One would hope that you are already fully aware of what not to wear when meeting your partner's parents for the first time! But you may be in need of some inspiration when it comes to choosing the right look.
For women, midi and maxi skirts, paired with more fitted and figure-hugging tops, are an excellent option and there's a wide variety of shapes, colors and styles to choose from. Cute modest skirts are the perfect way of dressing appropriately for the occasion, while also feeling comfortable and confident.
For men, try to make a bit of an effort with your footwear! Instead of an old, battered pair of sneakers, polished shoes, paired with a nice pair of trousers and smart shirt, is sure to make the right first impression.
3. Engage Everyone
Even if you are someone who usually finds it particularly hard to open up and relax in front of strangers, in a situation such as this, it's extremely important to engage your prospective in-laws in some good-quality and diverse conversation.
For those shy and retiring types, the following tips and techniques may well help encourage you to open up:
Ask questions – this will make you look interested and be more engaging
Compliment the home – everyone appreciates approval
Sit down and make yourself comfortable – it makes everyone else feel more relaxed
4. Have Fun!
Finally, perhaps the most important piece of advice of all, is to have fun!
Keep in mind, that these important people who you are meeting for the first time, may be part of your life for many years to come; getting off on the right foot is key to maintaining good relations.
Therefore it's in your best interests to allow yourself to enjoy the experience – laugh and the world laughs with you!