Bitcoin works on a peer-to-peer, decentralized cryptocurrency network, specially designed to enable the user to process their bitcoin transaction through online exchange units. Bitcoin was first introduced in 2009 by Satoshi Nakamoto. Now, bitcoin has dominated the world and generated a legion of cryptocurrency while representing the best alternative to a fiat currency, the euro, and U.S. Dollars or pure currencies like silver or gold coins.
But first, why you are considering using bitcoin as a means of payment when there are already plenty of payment methods available on the market. The main reason behind why most people begin to use bitcoin as a means for payment is due to its decentralized nature, which means it is not governed or controlled by the governments or central banks, which differentiate the cryptocurrency from fiat currencies.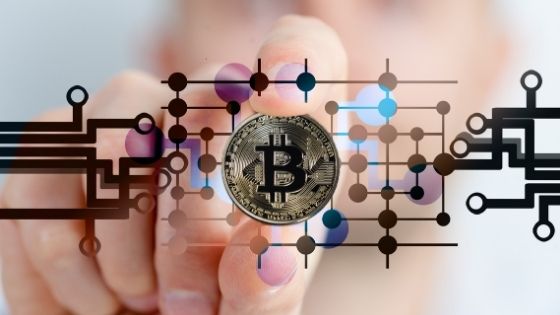 Moreover, bitcoins are accessed through robust computing power integrated with elite software, which allows you to view the information on a shared ledger. Every verified transaction is added to the blockchain, which keeps the record of all trades and keeps them updated each moment. One should know that bitcoins are not issued or processed by a central bank or any other government system like issuing fiat currencies.
Instead, bitcoins are either purchased through national currency and store in a reliable bitcoin wallet or mined with the help of enormous computing power for solving complex mathematical algorithms to verify the bitcoin transaction and add it to the blockchain. So, let us look at the reasons behind why people are so thrilled about this cryptocurrency.
• User Autonomy
The primary reason why people are so interested in bitcoin is that it offers user autonomy. That means you can directly deal with any person around the world who is accepting bitcoin as payment. Moreover, you do not have to deal with intermediaries like the central banking system or government in fiat currency matters. Bitcoin provides complete control over the commodity and allows you to spend your money whenever and wherever you want without any restrictions.
• Discretion
Bitcoin provides an excellent discretion level whenever you purchase something using bitcoin; it does not reveal your personal identity unless you voluntarily post the bitcoin transaction. The best thing about bitcoin is that it's like a cash-only payment that means no one can easily trace your true identity.
Moreover, the bitcoin address keeps on changing on every transaction to maintain the confidentiality of the user. However, this does not mean that transactions related to bitcoin are purely anonymous and cannot be traced; instead, these are quite less linked to personal identity.
• Peer-To-Peer Network
The bitcoin network runs on a peer-to-peer network that means bitcoin users can send and receive payments from anyone present on the network worldwide without the need for any approval from higher authorities. Moreover, the peer-to-peer network is one of the robust places for dealing with cryptocurrency. Every individual on the network contributes their computer power, which makes it more challenging for hackers to reverse the bitcoin transaction or manipulate the supply of bitcoins.
• Eliminated Banking Fees
Another great benefit of using bitcoin is that it included a very low transaction fee as it is considered among the cryptocurrency exchanges to cut a minimal amount of fee from both maker and taker, along with fees on occasional withdrawal and deposit. Therefore, bitcoin users are not subject to traditional banking charges related to fiat currencies. Bitcoin's Lightning Network has been specifically developed with this in mind. That means bitcoin users do not have to worry about maintaining a minimum balance account, no returned deposit fees, no overdraft charges, and many others.
• Mobile Payments
Like other online payment forms, bitcoin users can also pay for their purchases using their coins anywhere they want with access to the internet. That means you do not have to travel to nearby banks or stores to purchase a product. All you need to do is finding a merchant who is efficient in accepting bitcoins, and you are ready to make a purchase with any merchant. Moreover, bitcoin also provides you with an exchange rate; you can even use that option to convert your coins into desired fiat currencies so that you can pay to those merchants with no bitcoin wallet.
These are the top reasons behind the popularity of bitcoin and if you want to gain more information, visit here for more details.