Gift cards have become a really popular option for presents. They offer flexibility, convenience, and the ability to buy presents for your exact budget, and today, getting your hands on gift cards is incredibly easy.
With websites like Issa Vibe Games, you only have to find a gift card you're looking for and buy it. The process takes a couple of minutes, and you get your gift card codes that you can redeem at the designated platform.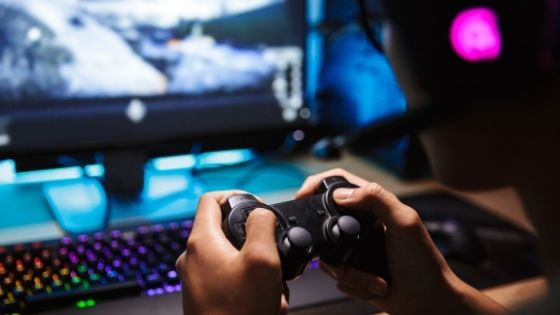 This form of digital purchases has expanded so much that you can use them to buy specific products. In the case of Issa Vibe Games, there are many video game gift cards to choose from. Here are the ones we liked the most.
World of Warcraft Gift Card
World of Warcraft is the most iconic MMORPG. Some might argue that it's the first-ever real MMO game. Even though it's over a decade old, many people still enjoy playing the game.
It's not about the graphics – it's about the history, gameplay, and the sheer epicness of the game. To play WOW, you need to pay your monthly subscription to Blizzard.
That's the only way you can access the official servers and play with all the content, maps, expansions, raids, classes, and items. Issa Vibe Games has WOW gift cards you can redeem to renew your subscription.
FIFA 20 Gift Card
FIFA is one of the oldest game franchises. The first release of the game came out in 1993, and it's still going strong. Soccer fans from all over the world enjoy playing the game with their favorite teams and professional athletes.
Of course, if you want, you can also play local multiplayer matches, play online vs. other players, or even play a career mode with you as a player. It's a fantastic sports experience with epic realism and atmosphere.
Issa Vibe Games has gift cards of the latest FIFA release as well as older ones.
Red Dead Redemption 2
Every gamer has heard about Red Dead Redemption 2. It's one of the most popular open-world experiences globally. This action/RPG/adventure game is set in the Wild West. The player takes the role of a rogue cowboy leading his posse of outlaws.
It might sound simple, but the game has so much content and things to do. There are tons of quests, side-quests, and exciting game mechanics.
You can interact with the game world in so many ways and feel like you're in another world. All your actions affect how the story plays out, and you have the freedom to do whatever you want.
A Way Out Gift Card
Local multiplayer games have been pushed out for around a decade. Apart from FIFA and Mortal Kombat, no other games in the genre were played that much. However, when Overcooked came out, things changed.
Players and the gaming industry were reminded just how entertaining local co-op games could be. A Way Out is an action co-op game played exclusively by two players. Players take the role of two prisoners who are escaping from prison.
They must work together to overcome various obstacles. It's a puzzle, action, adventure experience that's picked up many rewards. Grab your gift card at Issa Vibe Games and start playing today.
Steam Wallet Gift Card
Even though it's not a gift card for a specific pc game, it opens up the whole Steam store for you. Steam is a dedicated pc game store. It's the largest platform of its kind, and you probably heard of it. There are thousands of games to choose from in all kinds of genres.
Steam is also a great place to shop for games because there are many bundle-offers at a discount, special promotions, and holiday discounts. If you're not sure about which game to buy for someone, giving them a gift card for Steam is the right way to go.
You will simply give them the option to choose for themselves. That's not a bad thing at all. Instead of guessing what kind of games someone likes, let them pick it themselves. At the same time, they don't have to use the gift card right away, and they can wait for big discounts to buy more games.
Conclusion
Grab your favorite game at Issa Vibe Games today! Gift cards can be valuable tools for a good present. They can also help you get away with cheaper purchases. If you grab an inexpensive gift card along with a store discount, you can save a lot of money on buying new games.