As a novice forex trader, you will find many blogs and articles guiding you in forex trading. But the most crucial tip you got to learn is choosing the right forex broker because the forex broker you select will be the essential trade you'll ever make. If your broker is right and genuine, you need not worry about anything else.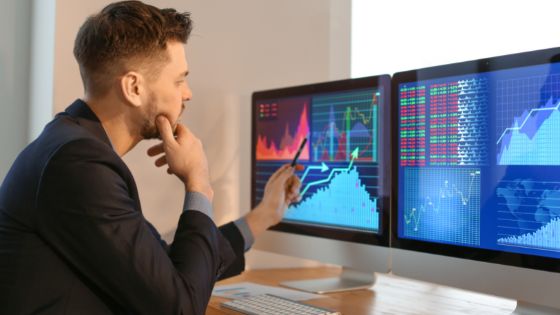 Choosing the right broker is highly essential because you would be entrusting that firm and the broker with all of your trading capital, with the assumption that you'll be able to buy and sell with it and extract your winnings when the time comes.
If you just choose a broker based on his words and promises of high returns (which in forex trading is not possible), then chances are he may leave you hanging and run away with your money. So you have won half the battle when you have chosen the right broker, with the next half being following tips not to get scammed.
Follow the following tips while choosing your forex broker
Background
Look for brokers you came across or the ones you think are reliable. Check for reviews regarding the broker as well as his experience. If you find any reviews, he is either a novice broker or has taken down the reviews. Look for testimonials and client references too. All these together accomplish a genuine broker.
Regulation
Every broker must be registered and carry a license. In addition, the broker should be registered and be a member of the Securities and Futures Commission (SFC) in the US. A reputable broker will never hide either of these details. And if he does, then that's your cue to look for another broker.
The broker's licensing and registration verify that they have followed local legislation and applied industry-standard security procedures to safeguard all trades. Furthermore, the license and registration provide you with the assurance that you will hold them accountable and reclaim your funds if they attempt to defraud you.
Trading platform
There are many well-designed trading platforms available on the internet. Do not go for flashy websites with heavy promises. As a novice trader, these may attract you but remember not all flashy websites are genuine. You must choose a broker with user-friendly trading tips and resources related to forex trading and a straightforward trading platform that allows traders to modify transactions, place trades, check their balances, as well as enable them to withdraw quickly.
Features
When you first start trading forex, you'll find that each broker has a different set of services. When comparing the features from other brokers, there are four things to keep in mind: margin and leverage, spread and commissions, initial deposit requirements, and flexibility of deposits and withdrawals.
Spreads and Commissions
Brokers typically make money through commissions, which will charge a certain percentage of the total spread. The difference between a forex pair's bid and ask is known as a spread. For instance, if the EUR/USD currency pair's Bid and Ask prices are 1.0695/1.06999, the spread is four pips.
Bonus
You may come across offers saying if you open an account with them, you will get $500 free. Never trust such requests, and do not fall for the same. Because accepting a bonus may generate withdrawal issues since some of the money in your account is now owned by the broker. And these types of offers generally mean scams. Do not fall for such scams. Although there are fund recovery firms out there who will help you in fund recovery from forex scams, it's better to be cautious.
Fixed Returns
Examining a forex scammer's return claims is one of the most foolproof ways to spot one. If a broker promises guaranteed returns on your trades but does not follow through, you are almost certainly being duped. The rationale is that in a volatile and uncontrolled market like forex.
A professional broker looking out for your best interests will inform you how much of a return to expect and outline the hazards associated with FX trading. As a result, be wary of brokers who promise profits that are too wonderful to be true. For example, if your broker guarantees that a specific trade would double your money in a certain amount of time, he is a fraud.
If you become a victim of a forex scam, do not worry because many fund recovery firms have been established. These firms will help you get your money back from a forex trading scam. They have great expertise and personnel who will come together and devise a strategy to catch hold of the scammer and bring justice to you as well as the other forex scam victims.
Customer service/support
Since you are a new trader, you will have many questions and doubts about the market. In addition, sometimes, the trading platform can be confusing. Therefore, the broker you choose should first have good customer service available, and the team needs to answer all your queries. And since the forex market is open 24 hours a day, the customer service must also be available 24 hours a day.
A fraud broker can have customer service available, but they may not answer your calls on time or not be able to answer your queries due to a lack of experience. This is a major red flag to consider while choosing a broker.
Conclusion
You will be able to dedicate more time and effort to analyzing and building forex strategies if you have faith in your forex broker. Before agreeing to a broker, do a little research to improve your chances of success in this competitive forex market.