A huge selection of cosmetics on store shelves makes customers doubt their choice. What products should I prefer? Which of them will be characterized by the highest quality? What products will not harm sensitive skin? How long will makeup last if you do it with unknown cosmetics?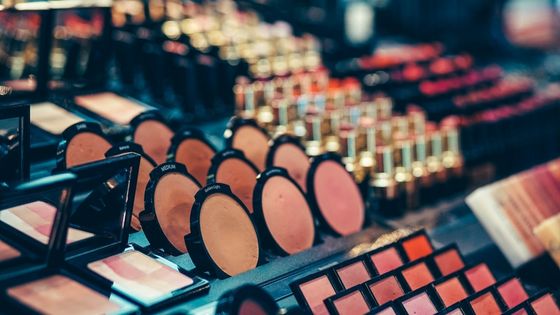 However, girls who use decorative cosmetics always have a lot of questions to the manufacturers of the products. And practicing makeup artists, too. So it was with Olga Romanova when she worked as a makeup artist. Buying each new product has always been a little stressful for her, because there are a lot of requirements for cosmetics. And because of this, the make-up specialist decided to release her own line, which will take into account all the points that I would like to pay attention to when applying makeup. As a result, romanovamakeup cosmetics appeared. In it, the makeup artist took into account everything she thought about when working with cosmetics from other brands, so that millions of women can have the pleasure of wearing cosmetics of excellent quality.
Olga Romanova cosmetics in the USA
Olga Romanova produces her cosmetics in the USA, but distributes them all over the world. You can order your favorite products online or find them on sale in retail stores. The list of such is presented on the olga romanova makeup website.
What is good about the brand's cosmetics? A makeup artist, like no one else, knows what decorative cosmetics should be, and therefore, when creating his own products, he takes into account all the necessary nuances. For example:
Durability. Cosmetics that crumble and lubricate within a couple of hours can hardly be called high-quality. A good product should last on the skin for quite a long time. Ideally, from morning to evening.
Ease of application. Regardless of the pigmentation index, cosmetics should easily fit. If it is necessary to make efforts for the application, then the buyer will refuse such a dubious product. The same goes for shading. If cosmetics, even when using good tools, do not fit well on the skin, it is better to abandon it.
A variety of shades. Every woman is beautiful and unique, and therefore it is necessary to emphasize the beauty of each of them. Therefore, Olga Romanova's collection has a fairly wide palette of shades. Thanks to this approach, every woman will be able to find the most suitable product for herself and enjoy how it emphasizes natural beauty.
Absence of negative influence. In many women, the skin on the face is characterized by hypersensitivity, due to which some cosmetics have a detrimental effect on it. To exclude this, the manufacturer should carefully approach the choice of ingredients for creating cosmetics. Romanova shop offers only high quality.
Why the Romanovamakeup brand can be trusted
Attentive attitude to their work, a unique opportunity to organically fit all their achievements from the world of make-up and clear data on every detail attract the attention of potential buyers of cosmetics. The brand is always at the peak of fashion and style, making women incredibly beautiful and attractive. Romanovamakeup USA is a brand that everyone will like.