Currently, most parts of the world are in lockdown and people are asked to stay inside. This period of quarantine may get a little boring but there are ways to spice up your days.
For PlayStation owners, one way would be to purchase PlayStation Network (PSN) Gift Cards through online stores such as V Games For U – considering that it's safer to make online purchases than physical ones.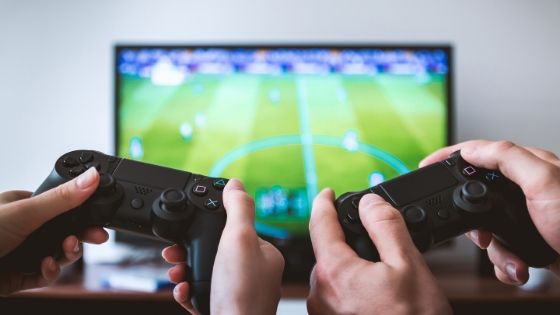 If you're new to these gift cards, here's everything you need to know about them and why you should buy them online.
What You Need to Know
Accounts on the PlayStation Network have their own store wallets that they can cash-in to anytime through various platforms. One of these ways would be to purchase from stores like V Games For U – or receive PSN Gift Cards.
These gift cards come in different values: $10, $20, $50, $60, $75, and $100. The cards can be loaded into a user's store wallet which allows them to purchase downloadable games, game add-ons, full-length movies, television shows, and subscriptions to PlayStation Plus.
Regardless of whether you're making a purchase for yourself or for someone else, the convenience of having a gift card and loading it into your wallet is that you no longer need to input private information for other payment methods – providing a safe way to make purchases on PSN.
The gift cards are applicable to users of PlayStation 3, PlayStation 4, PSP, and PS Vita.
Redeeming Gift Cards
The easiest way to redeem the code would be through the PlayStation Network website. Here's how you can do it quickly:
Log into your PlayStation Network account on a supported web browser.
Click on your account section and select "Redeem Codes".
Enter the 12-digit voucher code or the prepaid PlayStation card number.
Click "Next" and wait for your new balance to reflect on your account.
For physical cards, you can find the code on the card. Digital ones will be sent to the recipient's email, so ensure that the email can be accessed.
Expiration Dates
Contrary to popular belief, some PSN gift cards may have expiration dates – even though there's no expiration on the card itself.
However, it's worth noting that in the United States, there are laws created which prevent gift cards from expiring. If the state allows such expiration, it will definitely not be less than five years. This is to protect consumers from possible disadvantages after purchases.
The same cannot be said for other countries selling such gift cards. So, to avoid such inconvenience, it would be wise to redeem the value of the gift card as soon as you can. Once it's loaded into your account, you can guarantee that your funds will not expire.
Sony is not responsible for gaming gift cards that may have expired, so the responsibility is on the buyer to ensure that they're making a reliable purchase from third-parties.
Why Buy It Online
Even before the lockdowns started, online purchases have presented various advantages that benefit consumers. There are several reasons why buying your PSN gift card online is more convenient than buying it from a physical store.
Quick and Easy Purchase
Buying gift cards from stores like V Games For U only require a few clicks and the recipient will receive the gift card in just a matter of minutes.
There's no need to go to a physical store – something that usually takes quite some time. Just visit a trusted seller's website and finish your transaction within a few minutes.
Solve Currency Issues
If you're looking to send a gift card to someone from another region with a different currency, a physical purchase may be limited by the currency of the country you're currently in.
Another convenience of purchasing your gift card online is that you can look for a trusted seller that offers gift cards of your desired currency. No need to worry about currency problems!
May Be Cheaper
If you're truly the diligent shopper, you might know a place – or two – that sells gift cards at a lower price.
At special occasions, especially during the Christmas seasons, a lot of stores offer special deals on products – which may include PSN Gift Cards. Not only will you be able to save money on deals but you'll also get the card as soon as you make the purchase.
Of course, making online purchases come with user discretion. While there are tons of reliable websites, like V Games For U, on the internet, there can also be a handful of sneaky scammers you won't easily detect.
Do your research and make knowledgeable decisions when it comes to online shopping. Remember, you're dealing with real money here.
Bottomline
The convenience of buying your PSN gift card online definitely outweighs the perks of buying it physically – considering the current global situation.
However, you should make a responsible decision when it comes to making online purchases. Buy from trusted sellers like V Games For U, double-check the currency, and redeem your gift card as soon as you can to avoid any future inconvenience.