The average cost of availing treatment in India amounts to around Rs. 30,000 in urban areas, and approximately Rs. 17,000 in rural areas as per a survey conducted back in 2016. As inflation rates are surging across the country, availing a top-up health insurance plan along with a standard insurance policy can be enormously useful in tackling medical situations.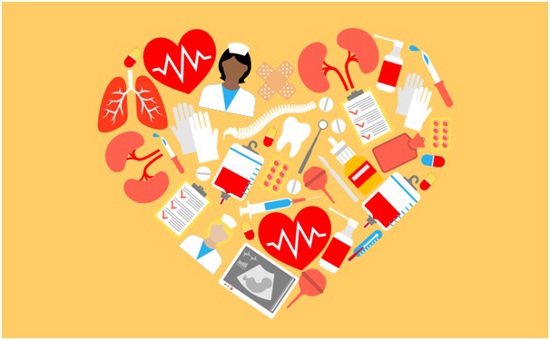 The best top-up health insurance plans come with several advantages such as:
1. Extra coverage
Standalone health insurance schemes provide financial assistance towards a significant chunk of the total hospitalisation and other medical bills. The remaining portion can be covered through a top-up insurance product, thereby minimising overall financial burden on individuals.
All kinds of diseases pre-existing before the activation of the claim period are covered under such a scheme, particularly benefiting individuals suffering from any kind of genetic to hereditary disease.
2. Hospitalisation expenses
All components of a hospital bill are covered under such a scheme, ranging from attending doctor's fees, diagnostic charges, room rent, to emergency ambulance expenditure.
Pre and post hospitalisation benefits can also be claimed under such schemes. A top up health insurance plan provides coverage 30 days before and 60 days after overall hospital stay.
3. Family benefits
An insured individual can acquire coverage for his/her family members under the same umbrella. Through a single premium payment, medical expenses of all members in a particular family (up to 6) can be covered. Nevertheless, the total sum assured under such health insurance policy remains fixed.
4. Hassle-free application
One can buy health insurance policy online by visiting the official website of the chosen non-banking financial corporation. Only KYC documents and medical records of an individual have to be submitted for this purpose.
Nonetheless, individuals below 55 years can avail a top-up health insurance policy without submitting any prior medical history. They are also eligible to receive a trial period of 15 days, wherein no premium has to be paid, and the scheme can be cancelled at any point in case it turns out to be unsatisfactory.
Claims made result in instantaneous cash disbursal directly to the concerned third party. Such cashless payments reduce the burden of carrying cash on patients and their family members.
5. Low premium liability
Premium payments while availing top up health insurance online is deductible from any income tax calculations. Up to Rs. 25,000 spent on premium payments in case of individuals and Rs. 30,000 in case of senior citizens can be exempted from overall income tax payable.
6. Free medical check-up
An individual possessing this insurance plan can avail a free medical check-up every three years, irrespective of the number of total claims made. Timely premium payments have to be made for three years at a stretch to avail this benefit.
With rising health care costs all over the world, a health insurance policy acts as a financial security blanket for all individuals. It can also be used as a tax saving scheme, as up to Rs. 55,000 can be saved annually through exemptions on premium payments.
Top-up health insurance plans allow you to minimise any financial burden in case of adverse health conditions of both the insured as well as his/her family members.
Individuals can also opt for a Critical Illness Insurance policy provided by major financial institutions such as Bajaj Finserv. Such schemes offer comprehensive coverage in case of potentially fatal ailments such as heart attack, brain haemorrhage and stroke, organ failure, kidney-related problems, etc. These features are redeemable within 30 days of insurance product activation as well, increasing its usefulness even further.