The electronics industry covers a broad array of manufacturers of electronic components and parts that create, design, and produce end user products for all sorts of industries. Electronics is a principal branch of electrical engineering and has been credited for the advancement of our modern-day life including factory automations, car production, supply chain management, offices and our lifestyle in general.
All these advancements in the electronics industry started in the early 20th century with invention of the electron tube in 1904, the transistor in 1947 and when the IC (integrated circuit) was developed and allowed to be miniaturised further in the 1950s by allowing several circuits to run into a single circuit we saw a sudden boom in manufacturing. This was the beginning of chip development that has been the foundation of what we now see in the 21st century. The digital & information age.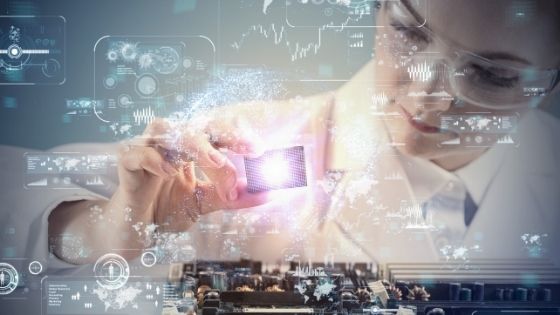 According to Grand view research, the global consumer electronics market is now worth over $838.85 Billion thanks to increased use of powerful end-user products like smartphones, tablets, laptops, e-readers etc. which can be attributed to greater demand for multifunction devices and unfortunately seen the decline of single function products like portable music player. The single use products that remain unshaken are those aimed at babies and toddlers since they like simple tools in their early developmental stages of life.
Definition of Electronic parts.
Electronic parts
Electronic parts are also referred to as electronic components which refer to any discrete device that helps in the functioning of a circuit and are often classified into either active (give energy) or passive (cannot give energy continuously).
Key Segments of Electronics parts industry
1. Semiconductors
Semiconductors are used basically in everything and can be classed as the unsung heroes of the technology world today. From our hive thermostats, to our kids toys, our dogs tracking sensors, smartphones to cars, they power every bit of our lives. Common parts include diodes (rectifier, Schottky & zener), thyristors (DIAC, SIDACs, SCR & TRIACS) used in control and automation, and Transistors (MOSFETs, BJTs, JFETs & IGBT) which are the of the electronics industry. Taking the digital revolution to the next level will require even more advanced chips with greater computational power and memory capacity. There are nearly 250 top semiconductor manufacturers but a few you will see along your way include: On-Semiconductor, Vishay, Microchip, Infineon, Diodes Inc and Nexperia, Taiwan Semiconductor.
2. Medical devices
Covid-19 has pushed industries to be innovative in the help to fight the corona virus pandemic. Incredible effort for production of equipment like ventilators, test kits, safety equipment was pushed a gear up and we saw life saving equipment produced in record times. Other top equipment that falls under this category include, ultrasound devices, MRI, X-rays, heart rate monitors, kidney dialysis machines, forensic equipment that can also be used by the uniform services in government labs.
3. Communication & Networking equipment
These manufacturers keep the world connected with products like routers, switch boards, hubs, gateways, cables and wires including fibre optics, antennas for short and long range, telephone and broadband equipment. Nordic semiconductor that majors in low power wireless products with popular Bluetooth products like the NRF52840 dongle that support on of the 3 topologies (Bluetooth, ANT & 2.4 GHz) and have high performance 5 GHz protocols chips already in the market. Original equipment manufacturers dominating this industry include OEMs like CISCO, Huawei, Nokia, Ericsson etc.
4. Computer hardware
Powerful inexpensive personal computers are a common view in most homes, education institutions and business environments. This is an industry that has evolved fast thanks to a few revolutionary individuals like Bill Gates and Steve jobs. However, computer products are not limited to the mass produced laptops, pcs and tablets but includes copiers, printers, fax, servers, main frames and other business equipment. Manufacturers highly involved in chips development for computers include, Samsung, Intels, Qualcomm etc
5. White good & home appliances
A major segment we thought best to handle last is the home appliance and consumer electronics. Since this is aimed at the everyone it includes products like radios, tv boxes, entertainment units like DVD players and video games consoles, electronics machines like ovens, dishwashers and washing machines, alarm and security systems which may be linked onto the local network and what we now call Internet of Things (IoT) and home automation.
A lot of products come with value added capabilities and as mentioned in the introduction, semiconductors have made this possible. Bosch are one company that seem to have gone crazy with their YouTube videos of "like a Bosch" that shows how interconnected their products are to fit your lifestyle.
Conclusion
As this article get published most countries are certainly in lock down and electronic products are the lifeline of keeping us connected. Demand for powerful smart phones, wearable gadgets, games consoles and personal computers has skyrocketed so much so that electronic components manufacturers have increased their capacity twofold.
Article researched and edited by electronic components writer Caro Kay.