Natural disasters each year cause huge loss to life and property. It isn't just one place or person that is affected, but an entire region or state and large number of people. Disaster management is essential to manage these disasters that often lead to crippling effect. At such times, an insurance policy is the one that comes handy. Home insurance to safeguard damage to the property and bike and car insurance to protect your vehicles. This article elaborates on these types of insurance covers and how they help cover the financial loss due to natural calamities.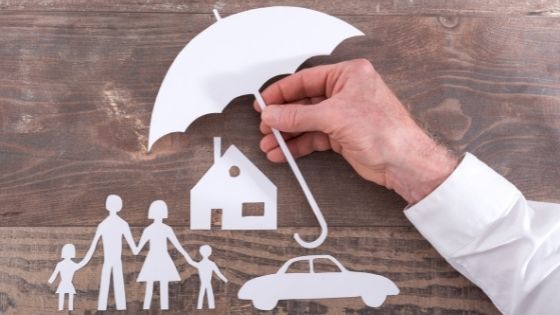 Home insurance
Home insurance policies are available in two types, a standard fire and allied perils policy and a comprehensive policy. As the name suggests, the standard fire and allied perils plan ensures coverage against various natural disasters like earthquake, fire, cyclones, storms, hurricanes, etc. The events covered by each insurer may differ, but most insurers have similar coverage. On the other hand, a comprehensive policy offers protection for both, the structure as well as the content of your house.
The compensation under a home insurance cover is classified in two types based either on the agreed value basis or reinstatement value which is also known as the cost of construction basis. The reinstatement value compensates by paying a sum to reinstate the damaged property. For agreed value basis, the amount of loss is assessed by an independent valuer which is then paid by the insurer.
For flat owners, it is advisable to opt for a policy on agreed value basis since you own only a part of the entire structure. If you own an independent house, a policy that reimburses the cost of construction proves to be beneficial. When you buy a home insurance policy, make sure to read the term thoroughly. It will help selecting a suitable home insurance cover among the myriad options. A home insurance calculator is a handy tool that can help you compare and select policies based on your requirement.
Car insurance
As discussed above, natural disasters have an impact on life and property; property meaning home and vehicles, both. At such times an insurance policy for your car is the one that saves you from financial losses. While the Motor Vehicles Act requires you to have third-party policy as bare minimum, it cannot be used to insure against these losses from natural calamities. You need to opt for a comprehensive car insurance coverage wherein protection against natural disasters is part of its standard coverage.
The value of your car reduces due to depreciation as time passes. This has the effect of lowering the claim pay-out even when you have a comprehensive insurance. A storm or hurricane which damages the car can mean hefty repair costs. To avoid these substantial repair costs, add-ons can be used. In this example, a zero-depreciation add-on can be useful to eliminate the impact of depreciation from lowering your claim.
There is no one add-on that can be useful protect your car against natural perils. Engine protection cover, return to invoice value cover, 24X7 roadside assistance cover are some other add-ons that can help ensure necessary repairs for your vehicle when damaged due to natural calamities.
These are some ways how insuring your home and car with adequate insurance plans help indemnify the losses due to perils of the nature. So, do not wait to get a home and car insurance policy today! Insurance is the subject matter of solicitation. For more details on benefits, exclusions, limitations, terms and conditions, please read sales brochure/policy wording carefully before concluding a sale.