Are you planning on starting up your very own business soon but have no idea how to manage your finances? Do you want to make sure your business starts off on the right foot with the correct financial management? Start working with a bookkeeper to have all your business' financial concerns identified and resolved!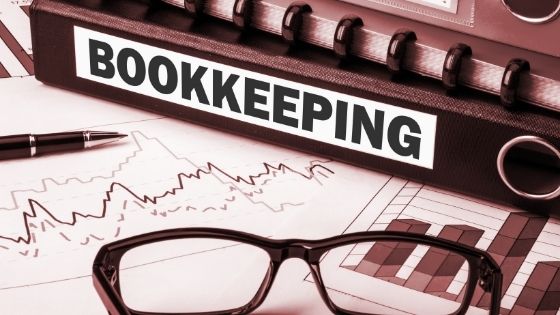 Before looking to work with a bookkeeper, it is important that you understand what exactly bookkeeping entails and why it may be relevant to your business. Keep reading for all the answers to the most commonly asked questions regarding bookkeeping!
What exactly does a bookkeeper do?
A bookkeeper is responsible for managing a business' financial accounts, by recording all transactions made by the organisation (such as debits and credits). Bookkeepers can also produce financial statements and other similar reports for a business' manager to review so that they can develop a better understanding of the financial position of the business.
Bookkeepers may use popular accounting software (such as MYOB and XERO) to keep track of your organisation's financial information, while also providing you access to your files and records on these software platforms.
What qualifications do bookkeepers have?
General bookkeeping can be performed without any formal qualifications. However, if you are looking for a bookkeeper to help with your financial forms such as your Business Activity Statements (BAS), you will need to find a bookkeeper who has completed a Certificate in Bookkeeping and Accounting from the Institute of Certified Bookkeepers (ICB).
Many bookkeepers also have diploma or certificate level qualifications from completing related degrees in business and accounting. However, it is worth noting that the best bookkeeper is usually the one who has a wealth of professional experience.
What are basic bookkeeping skills?
Bookkeepers all possess a few basic yet important skills:
Data entry: bookkeepers are experienced in compiling and recording data on computers to produce accurate and informative financial reports
Communication: bookkeepers will regularly communicate and keep in touch with their clients to make sure that financial records are understood by all parties involved.
Great attention to detail: Bookkeepers need to be extremely attentive in their work as a misfiled number oftranscation can cause corresponding financail records to contain inaccurate information. As such, bookkeepers all possess a keen eye for detail.
Organisation: not only do bookkeepers need to keep their client's financial records organised, they also need to keep their own work organised as more often than not, they are managing multiple clients at once. If you are looking to work with a bookkeeper, make sure that they have proven organisational skills.
Where can you find bookkeeping services?
You can find bookkeeping services by visiting your local accountant firm or searching up an accounting firm online. These days, many accounting firms offer online and virtual bookkeeping services, meaning business owners can have all of their financial concerns taken care of without meeting their bookkeeper face to face. Online bookkeepers may be a convenient way to help keep your business' finances in check.
If you have any further questions regarding bookkeeping, don't hesitate to contact an online accountant firm as they are sure to provide you with all the answers you are looking for!