Before you hit the road, you should always prioritize your safety, considering that there are a lot of other vehicles speeding down the road with you. This is one of the reasons why having auto insurance in Lexington, KY and other states is a requirement. Having this protection will help restore your car if it gets damaged and keep you safe from unexpected financial struggles.
You need to have car insurance to keep you and your vehicle protected. However, you still have to learn more about it before getting one since it's crucial for making a wise decision. Whether you're working with an agent or buying online, choosing the most suitable coverage is not just about comparing policies and rates.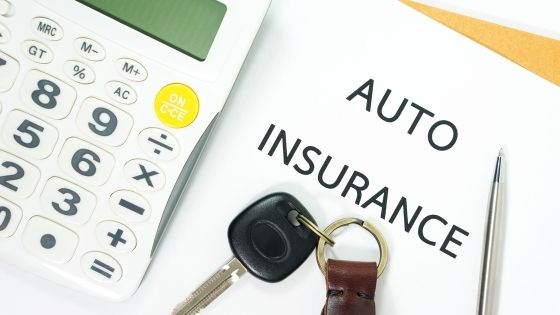 While there are a number of guides on how you can choose the right policy for you on the internet, you may still get confused with some of its aspects. For example, some people believe that having a red car will drive up premiums. However, there are different factors that affect its price, but the color of your car is not one of them. Here are other facts you should know about car insurance in Lexington:
Fact #1: Auto Insurance Rates Will Depend on Your Personal Profile
Aside from the same basic factors insurance providers use to determine premium prices, such as age, gender, and marital status, other things still need to be considered. Your premium will greatly depend on your personal profile, including your ZIP code and your driving record and experience.
Your location is one of the main factors that can affect the insurance price. Some ZIP codes have more expensive rates due to a high number of accidents or theft. In Lexington, the region that has the most expensive insurance rate is ZIP code 40517, with an average of $1,232. The lowest is at 40515—where the average rate is at $1,173.
Your premium will also depend on your driving history. Some providers will charge different amounts depending on the type of violation you have on your record. For example, an insurance provider may charge you higher rates if you have a speeding ticket or a DUI record and for being the at-fault driver in an accident.
Fact #2: The Cost of Your Policy Should Adhere to the State's Requirements
States have minimum requirements on how much your insurance should be. If you don't have the required insurance or at least proof of existing one, your personal vehicle's registration can be revoked. You'll also receive a fine amounting to $500 to $1000 and 90 days in jail.
In Kentucky, you should have bodily injury coverage that amounts to $25,000 per person and $50,000 per accident, and property damage coverage of $25,000. Your personal injury protection coverage should also have a minimum amount of $10,000 per person. Having a $60,000 single limit policy is also accepted.
For individuals under 18 years old, their parents are required to sign a statement that says they are liable in case an accident happens. They also need to be added to a family insurance plan when they have an intermediate license. Young drivers can be eligible for car insurance discounts as well if they meet requirements, such as having not more than 100 miles from home to school.
Fact #3: Payment Lapses Will Drive Up the Cost of Your Insurance
Sometimes, it may be tempting to cancel your car insurance when you're not really planning to drive for a long time. You may also want to cancel your payment, knowing that you need the money during this public health crisis. Meanwhile, you may also forget to pay your bill.
No matter what your reason is, if you keep skipping payments, making the insurance lapse, you'll definitely get higher rates the next time you need it. Even a one-day lapse can lead to getting higher rates.
If you're planning to stop driving your car for a while or if you won't be able to pay on time, contact your provider immediately. They can give you options and tell you what to do.
Get the Right Information From a Trusted Car Insurance Provider
Before believing in myths, it's best for you to do your research or talk to your insurance company. This way, you can get great options and make the best decision.
Remember that there are different providers, and each of them offers various policies that may or may not be suitable for you. Evaluate and contact at least three companies that offer auto insurance in Lexington, KY to know which policy will work best for you.